MOSCHINO-DRESS-MAV08K-LDA16-10063-CLOUD
MAV08K-LDA16-10063-12M-18M
Regular price
$158.00
/
---
Baby Clothes
| | | | | | | | | | |
| --- | --- | --- | --- | --- | --- | --- | --- | --- | --- |
| Height (cm) | 50 | 54 | 60 | 67 | 71 | 74 | 81 | 86 | 94 |
| Size | 0m | 1m | 3m | 6m | 9m | 12m | 18m | 2y | 3y |
Baby Accessories
| | | | | | | | | | |
| --- | --- | --- | --- | --- | --- | --- | --- | --- | --- |
| Age | 0m | 1m | 3m | 6m | 9m | 12m | 18m | 24m | 36m |
| Hat size | 38 | 40 | 42 | 44 | 46 | 48 | 50 | 50 | 52 |
| Glove size | 10 | 10 | 12 | 12 | 12 | 14 | 14 | 15 | 15 |
| Shoe size | 13 | 15 | 15 | 17 | 17 | 19 | 21 | 23 | 25 |
| Scarf size |   |   | T0 | T0 | T0 | T0 | T0 | T1 | T1 |
Girl Clothes
| | | | | | | | | | | | |
| --- | --- | --- | --- | --- | --- | --- | --- | --- | --- | --- | --- |
| Height (cm) | 104 | 110 | 116 | 122 | 128 | 134 | 140 | 146 | 152 | 158 | 164 |
| Size | 4y | 5y | 6y | 7y | 8y | 9y | 10y | 11y | 12y | 14y | 16y |
Girl Accessories
| | | | | | | | | |
| --- | --- | --- | --- | --- | --- | --- | --- | --- |
| Age | 4 years | 5 years | 6 years | 8 years | 10 years | 12 years | 14 years | 16 years |
| Hat size | 52 | 52 | 52 | 54 | 54 | 56 | 58 | 58 |
| Glove size | 16 | 18 | 18 | 18 | 21 | 21 | 23 | 23 |
| Belt size | 55 | 55 | 60 | 60 | 65 | 70 | 75 | 80 |
| Shoe size | 27 | 27 | 29 | 31 | 33 | 35 | 37 | 39 |
| Scarf size | T1 | T1 | T2 | T2 | T2 | T2 | T3 | T3 |
Boy Clothes
| | | | | | | | | | | | |
| --- | --- | --- | --- | --- | --- | --- | --- | --- | --- | --- | --- |
| Height (cm) | 94 | 102 | 108 | 114 | 120 | 126 | 132 | 138 | 144 | 150 | 162 |
| Size | 3y | 4y | 5y | 6y | 7y | 8y | 9y | 10y | 11y | 12y | 14y |
Boy Accessories
| | | | | | | | | |
| --- | --- | --- | --- | --- | --- | --- | --- | --- |
| Age | 4 years | 5 years | 6 years | 8 years | 10 years | 12 years | 14 years | 16 years |
| Hat size | 52 | 52 | 52 | 54 | 54 | 56 | 58 | 58 |
| Glove size | 16 | 18 | 18 | 18 | 21 | 21 | 23 | 23 |
| Belt size | 55 | 55 | 60 | 65 | 70 | 75 | 85 | 90 |
| Shoe size | 27 | 27 | 29 | 31 | 33 | 35 | 37 | 39 |
| Scarf size | T1 | T1 | T2 | T2 | T2 | T2 | T3 | T3 |
What is the Kids Atelier online store policy?
Returns or exchanges will be gladly accepted within 14 days after your order's ship date. You will know the exact ship date as well as tracking number when you receive a confirmation email that your order has been shipped. Customer is responsible for the cost of returning the items to kids atelier. A prepaid postage label will be issued for your convenience, the cost of the label - when used - will be deducted from the total refund amount.
We will only accept returns for items that are unworn and unwashed with the tags still attached that are not labeled "final sale." Final sale items are 60% off or more.
No returns will be accepted without a Return Merchandise Authorization number (RMA#). Packages returned without RMA# will be rejected and sent back to sender.
What happens if I return an item that I bought on sale or used a promo code on?
Coupons and discount codes are allocated across all applicable items. If you applied a coupon or discount code on the order you're returning, OR if you are returning an item purchased on sale, you'll be refunded the amount that you paid after the applied discount.
I want to return my order(s), what is the return process?
To create a return and print a return postage label:
Go to RETURNS PAGE: 
Enter your Order# and the zip code when prompted.
Select the products you want to return specifying the reason(s).
Download and print the label.
Securely pack and drop the package at USPS or FedEx depending on the carrier shown on the return label
Aventura Mall  |  Miami, FL

The Galleria  |  Houston, TX

Miami Design District  |  Miami, FL

South Coast Plaza  |  Costa Mesa, CA

Valleyfair  |  San Jose, CA

Desert Hills  |  Cabazon, CA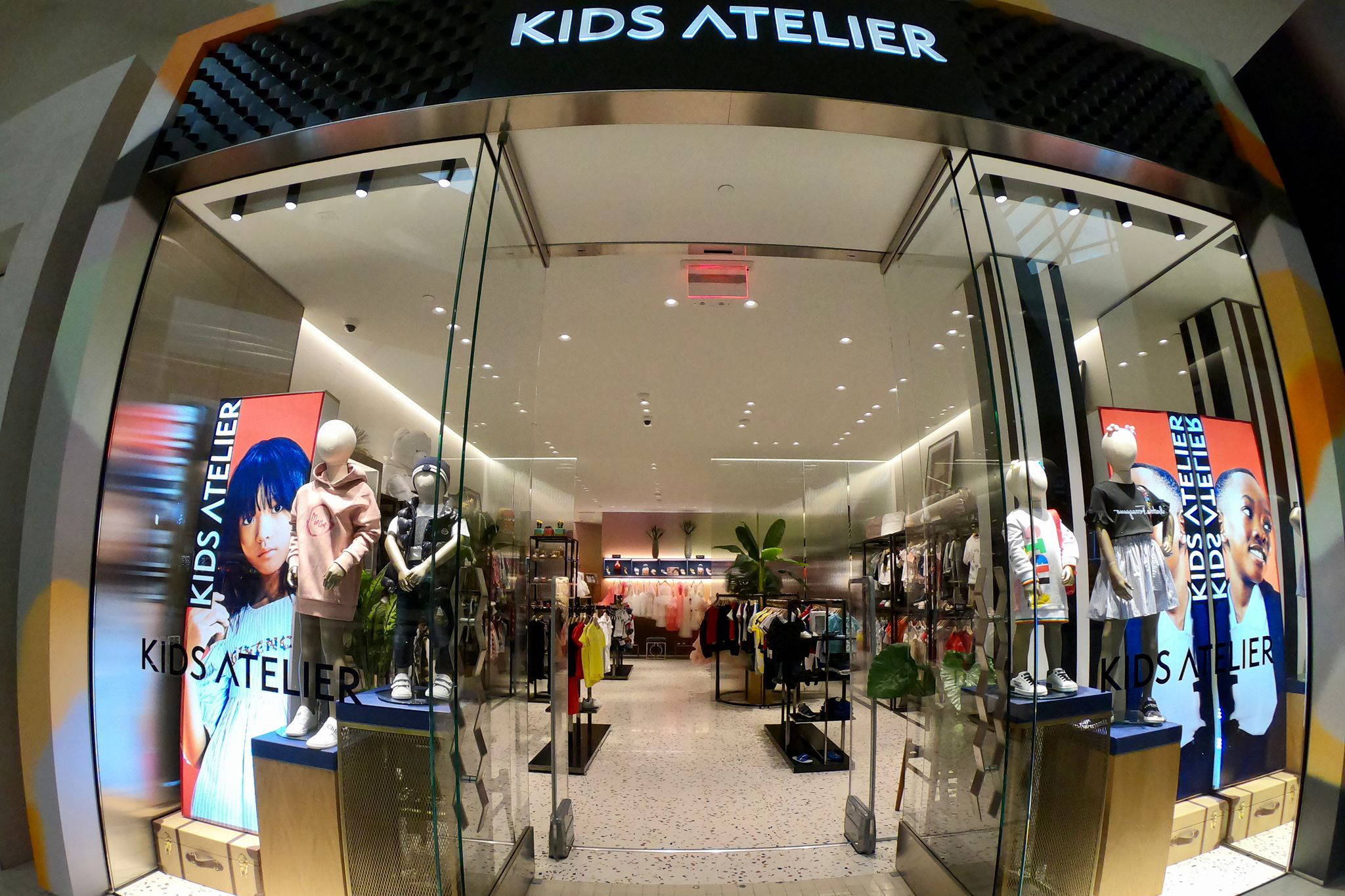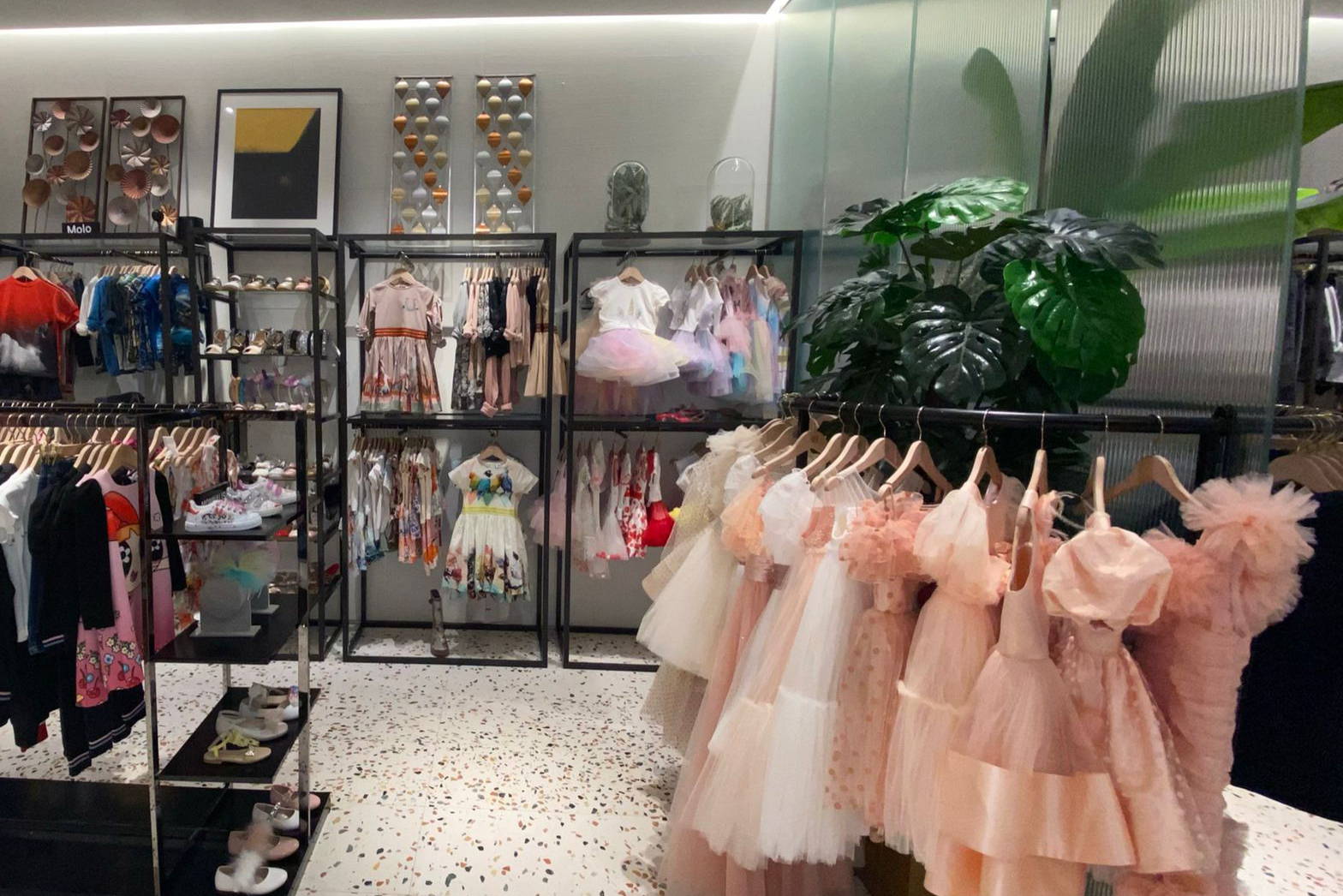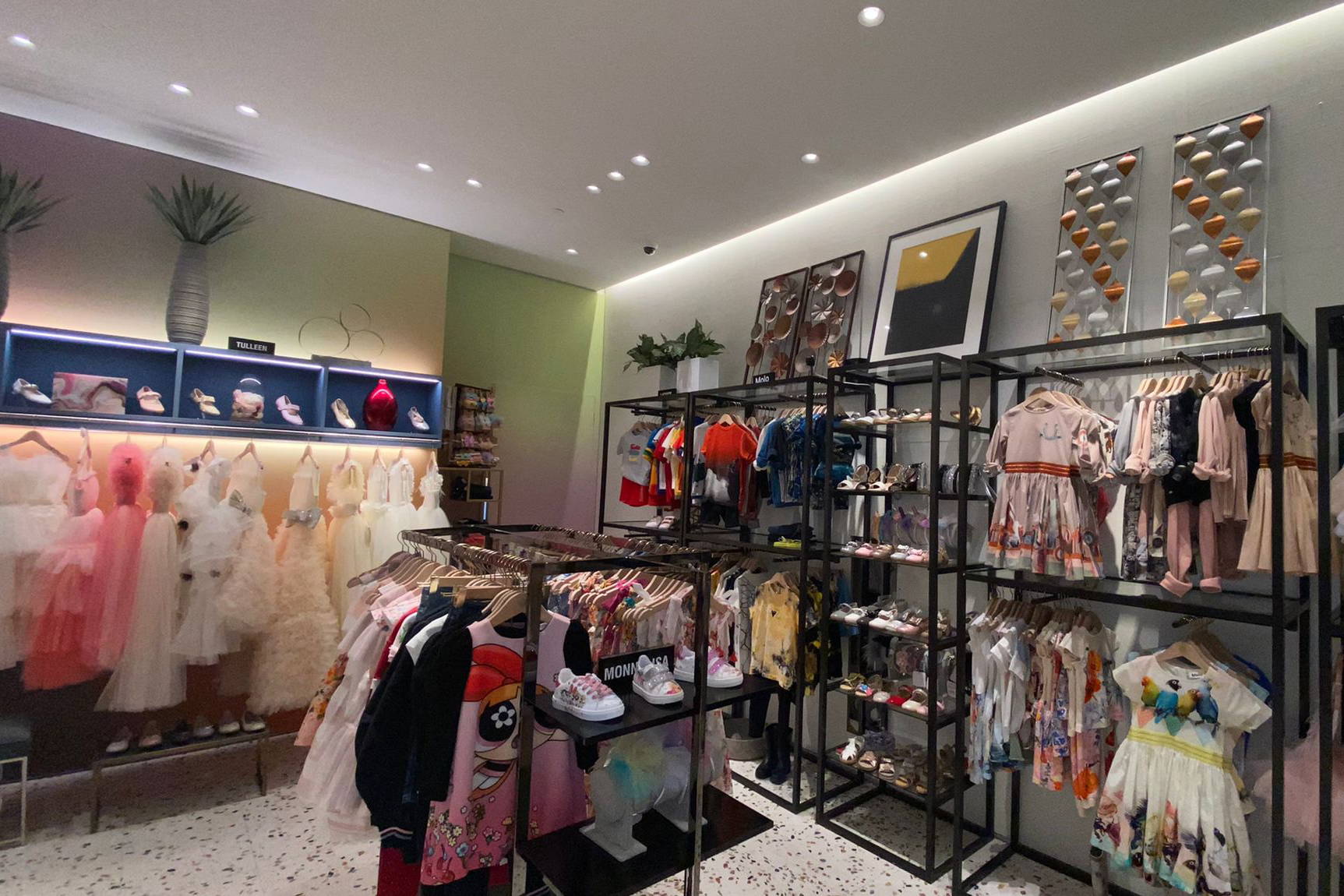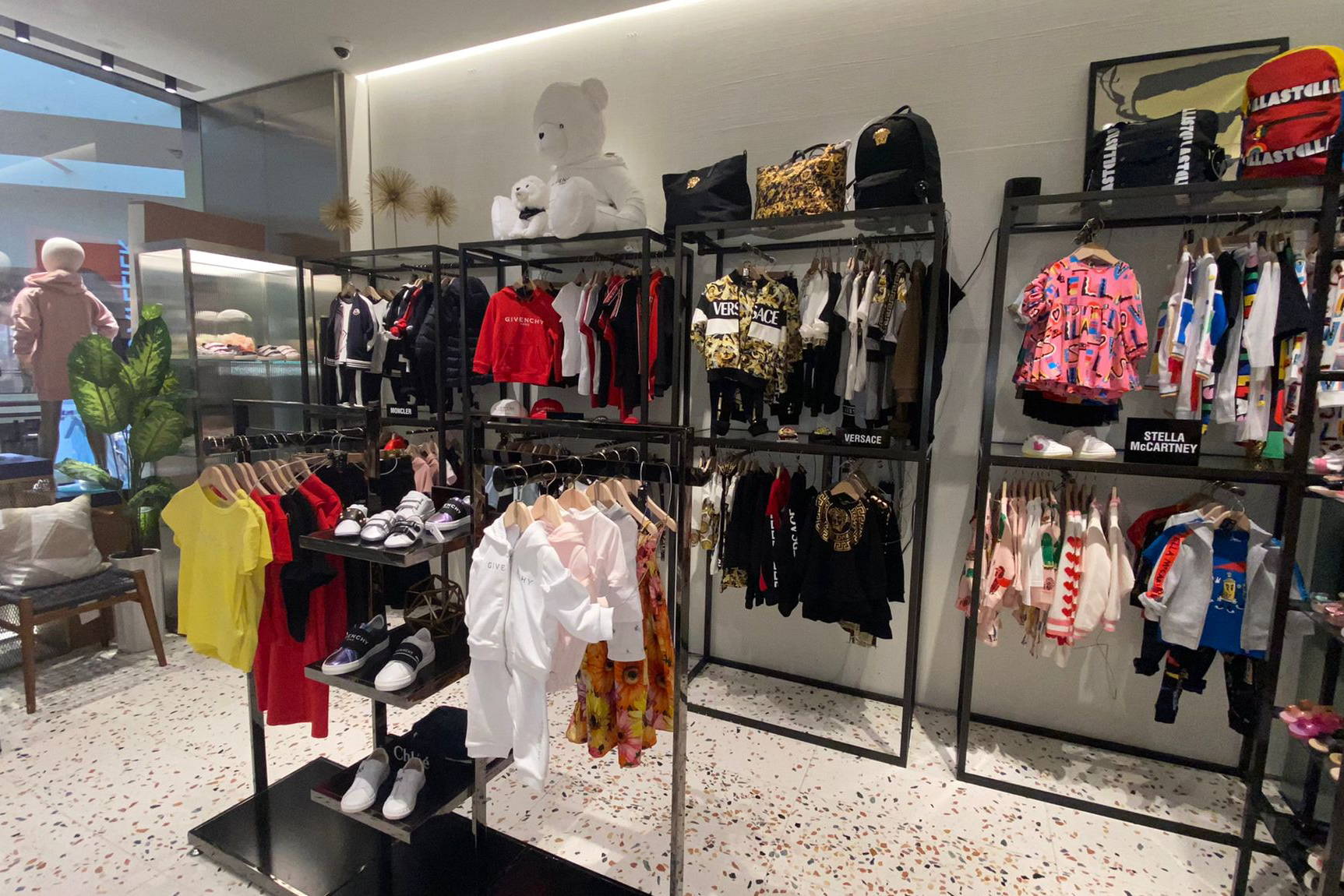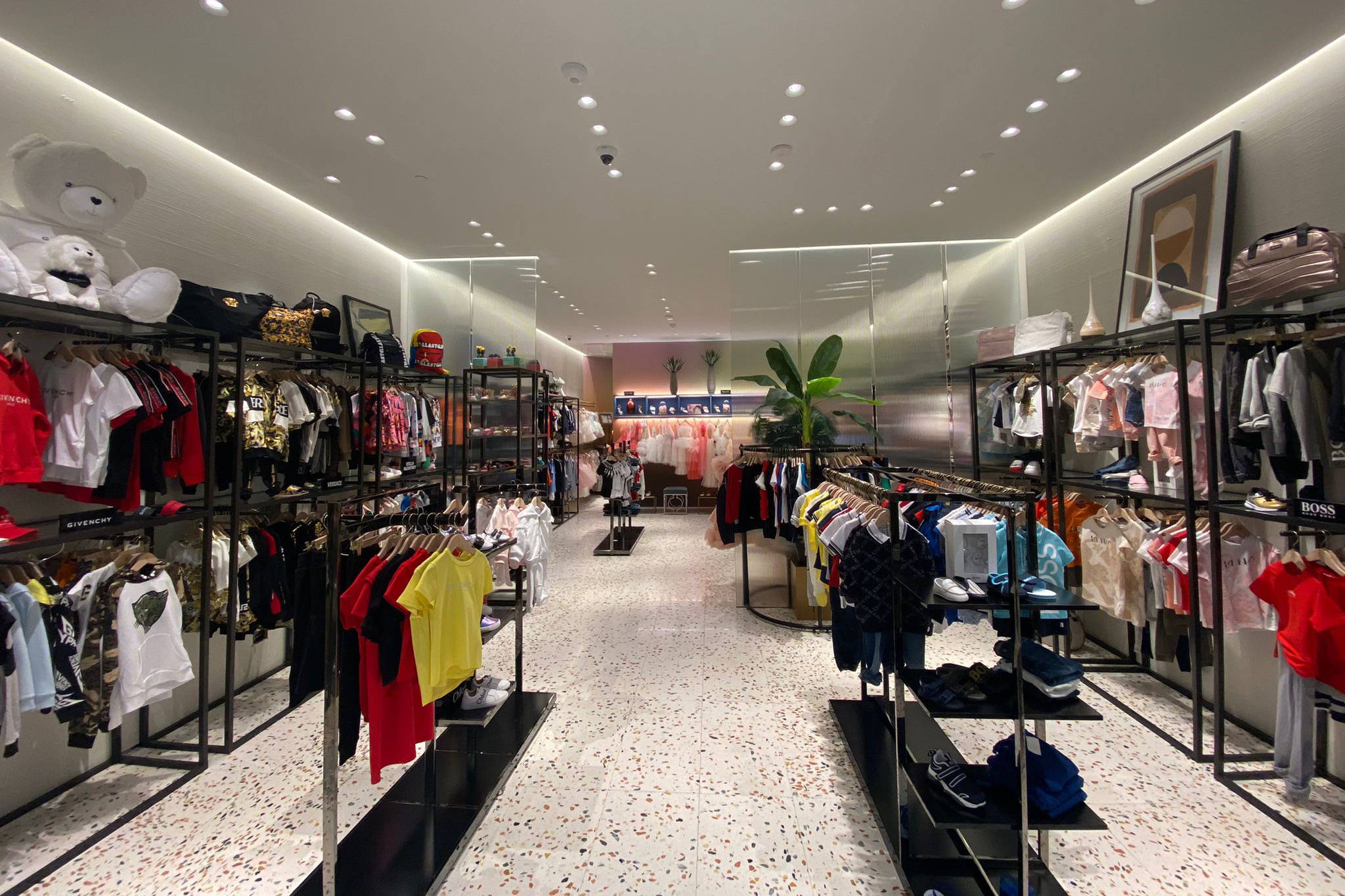 VISIT US:
19575 Biscayne Blvd Suite 1353, Aventura, FL 33180
HOURS:
Monday - Sunday
10AM - 9PM
CONTACT US:
(305)974-2026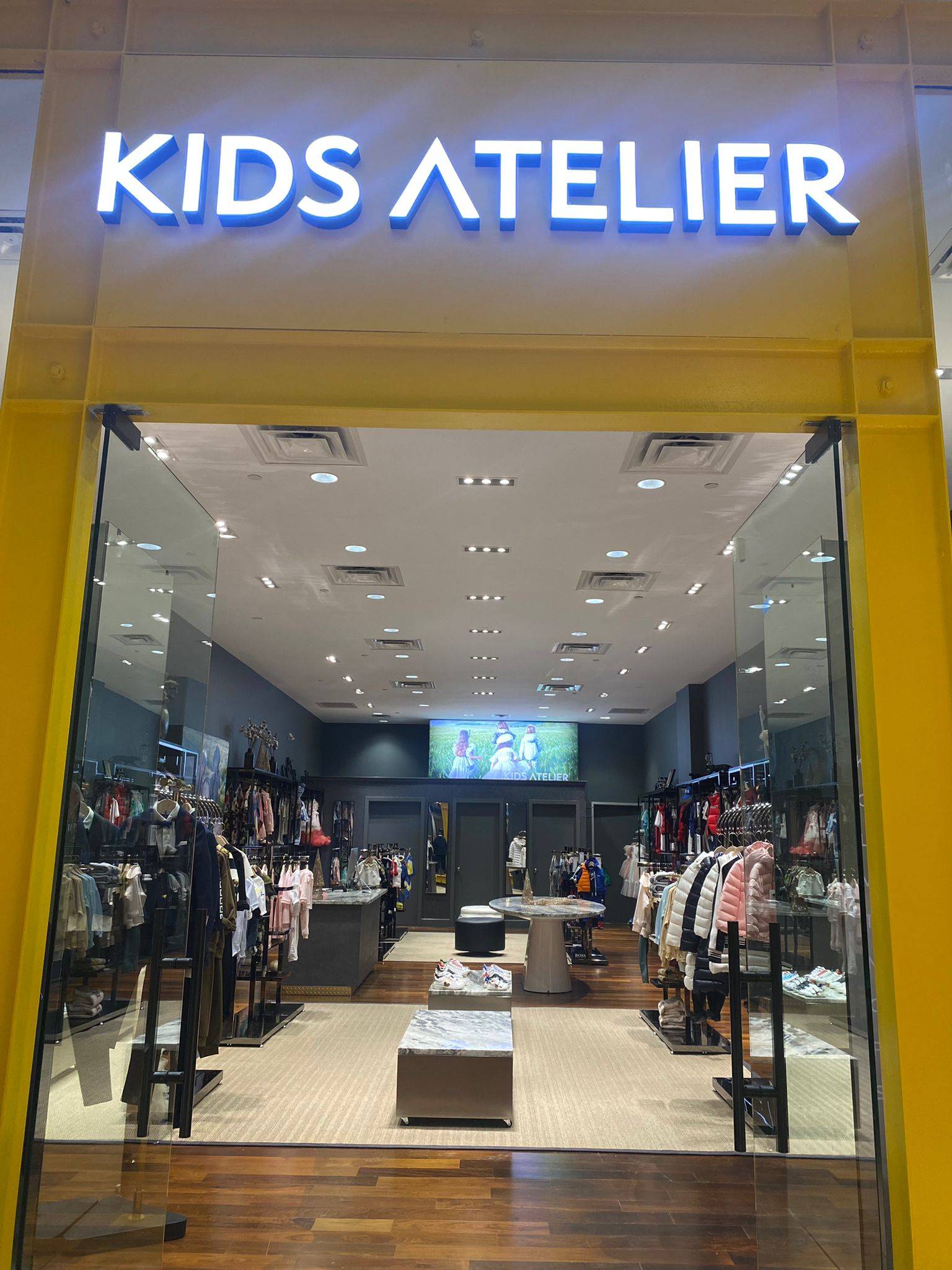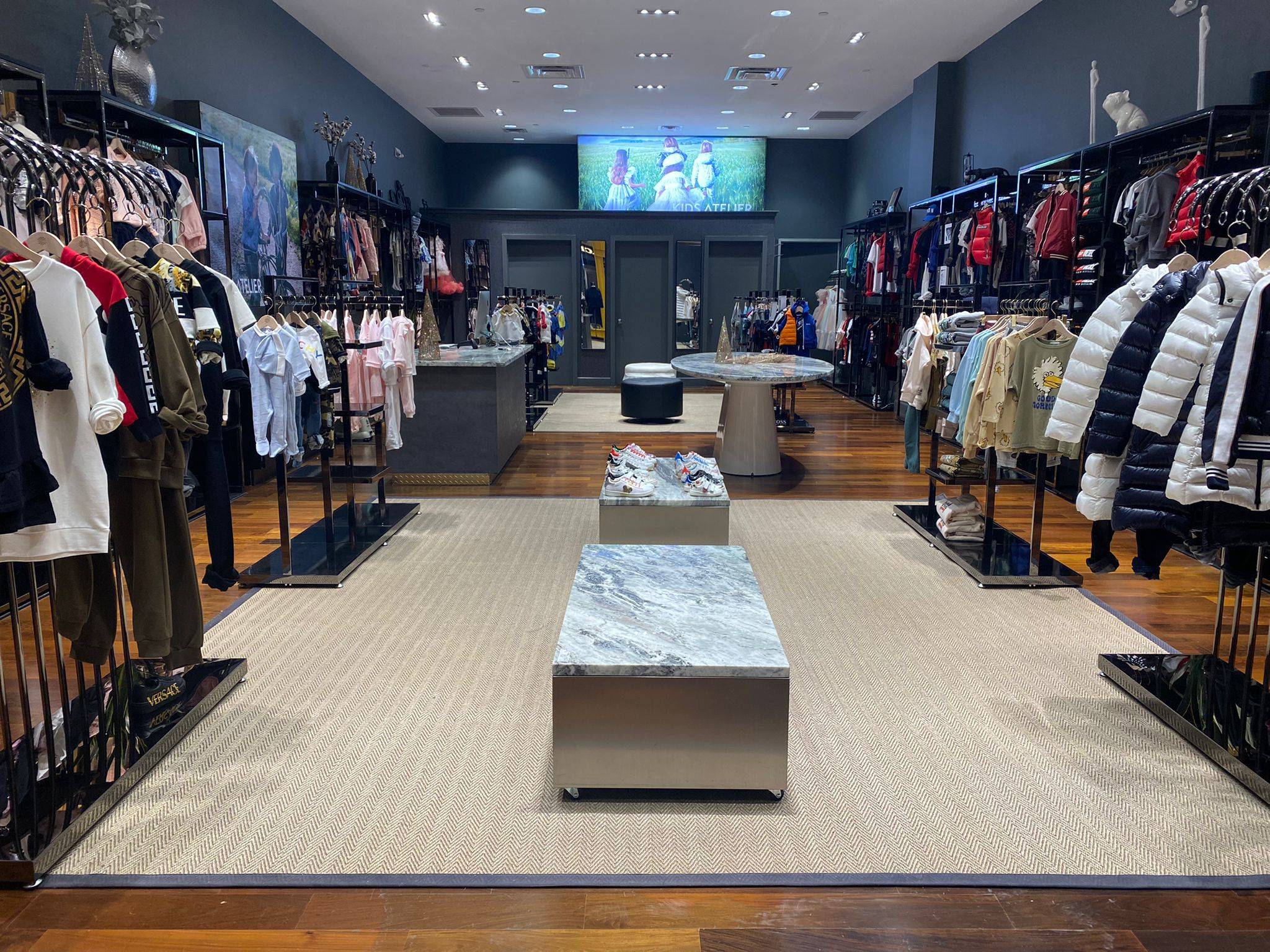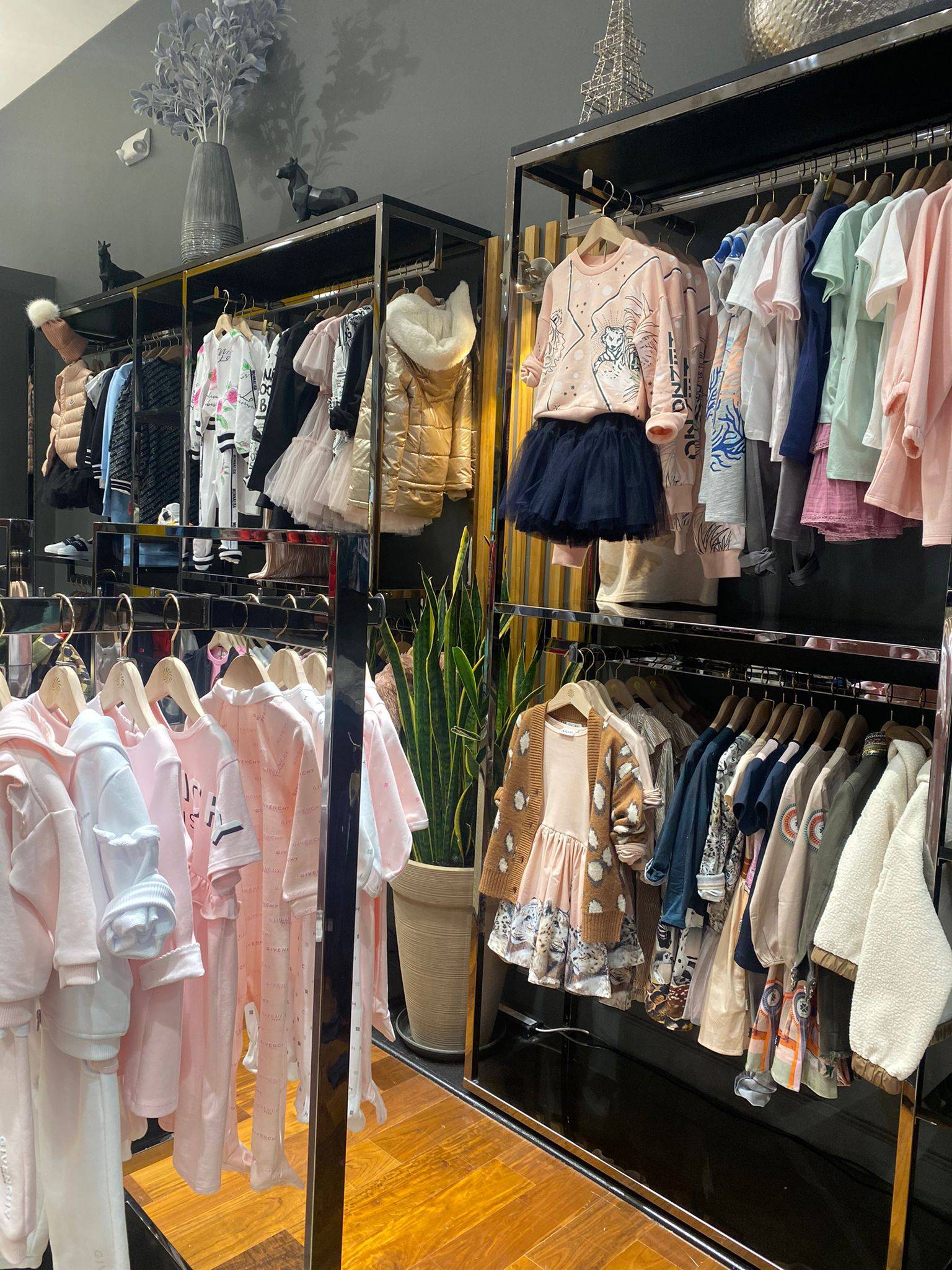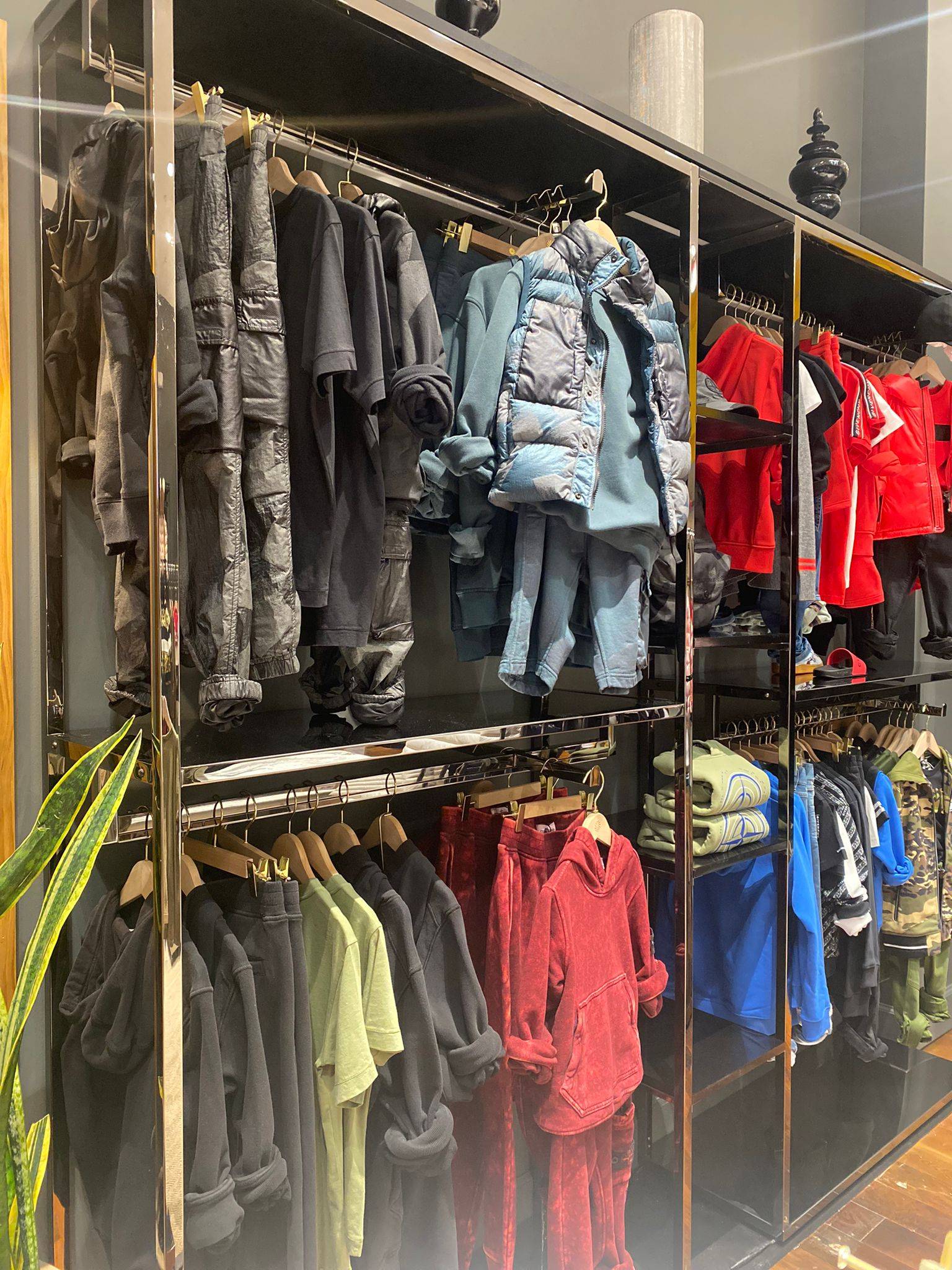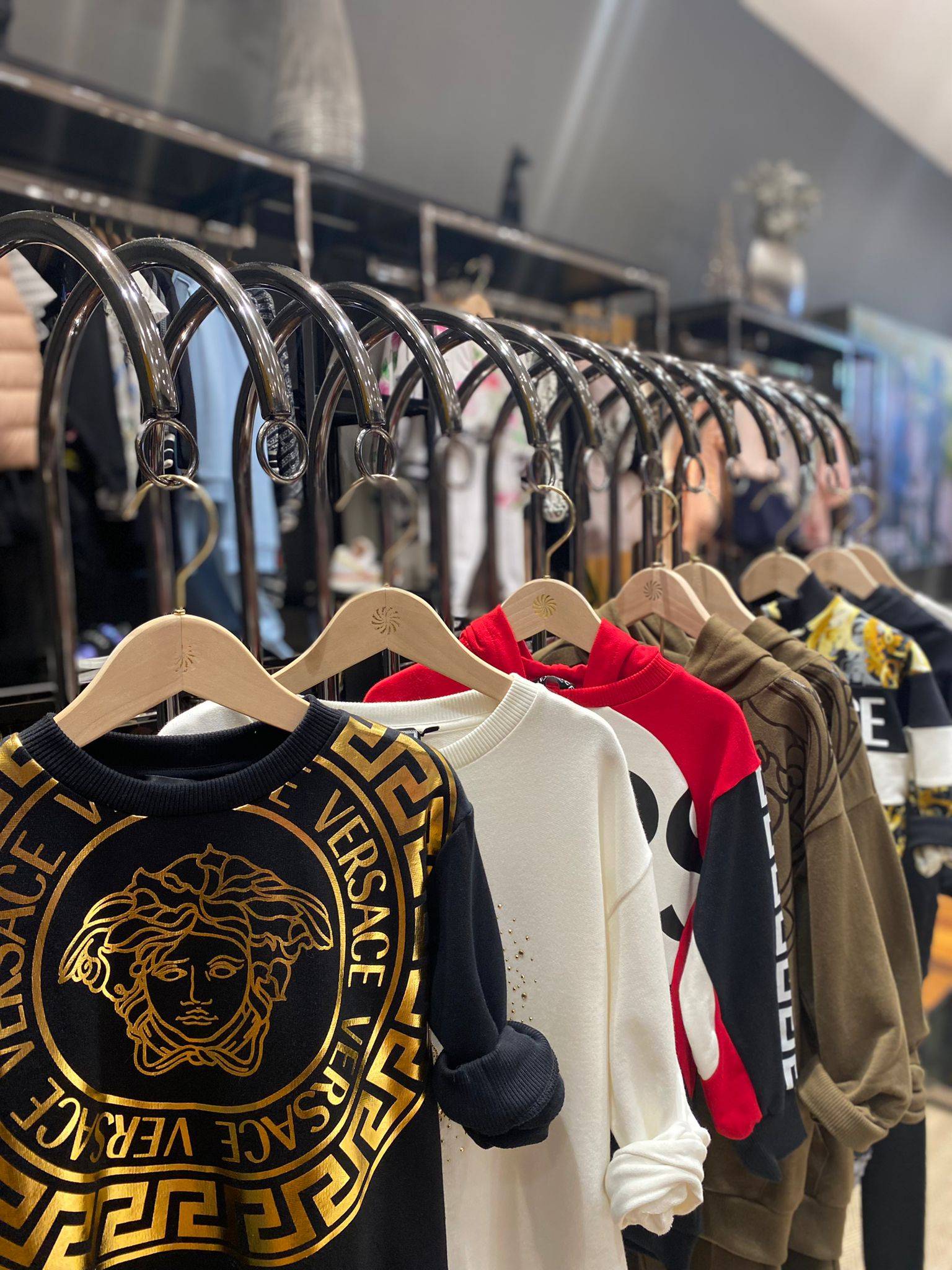 KIDS ATELIER AT THE GALLERIA
VISIT US:
5085 Westheimer Rd Suite A2413, Houston, TX 77056
HOURS:
Monday - Saturday
12PM - 7PM
Sunday
12PM - 6PM
CONTACT US:
VISIT US:
210 N Santa Cruz Ave Suite B, Los Gatos, CA 95030
HOURS:
Monday - Friday
11AM - 5:30 PM
*This location houses Special Occasion Only. For more selection,
head over to Valleyfair, San Jose.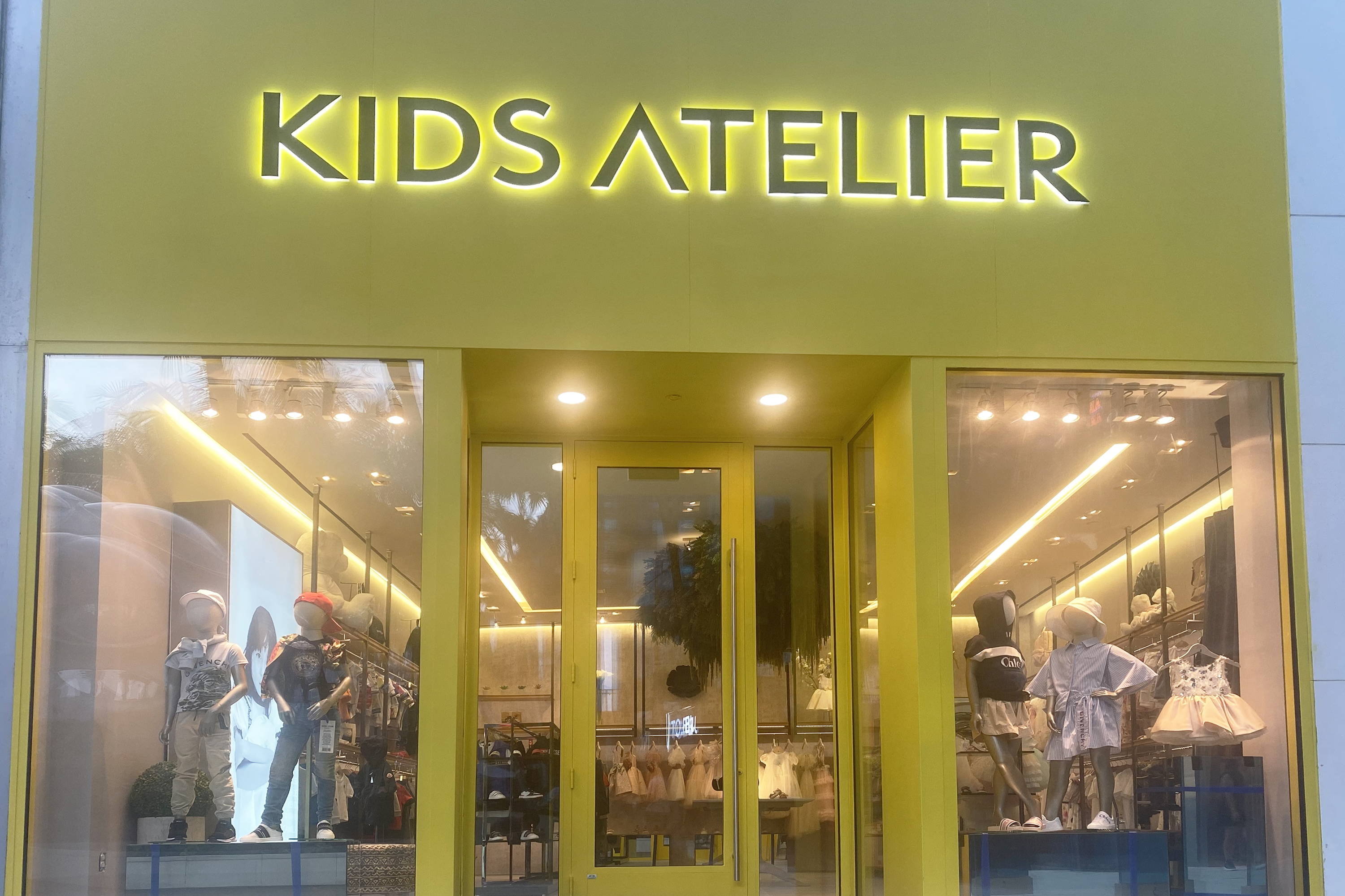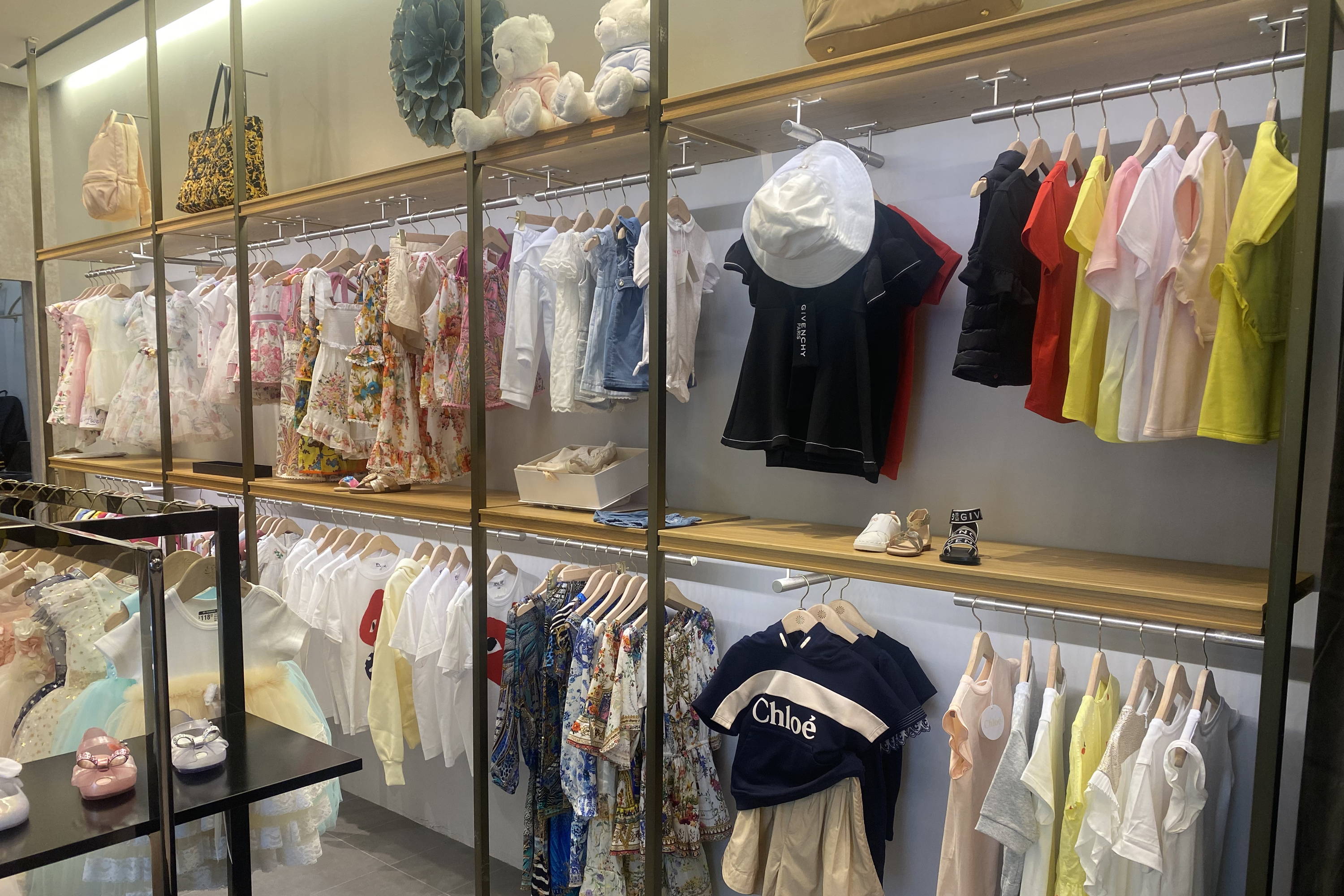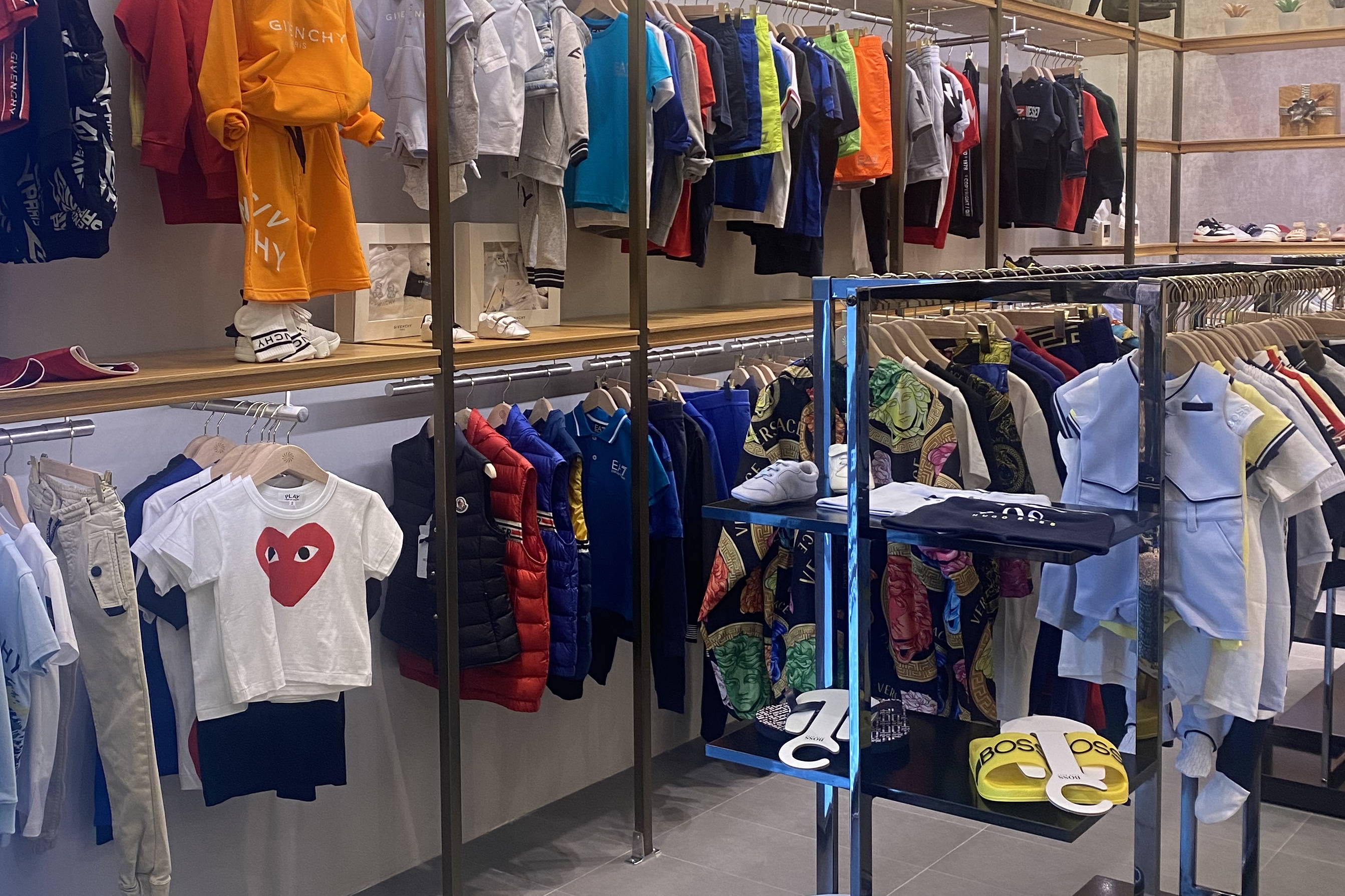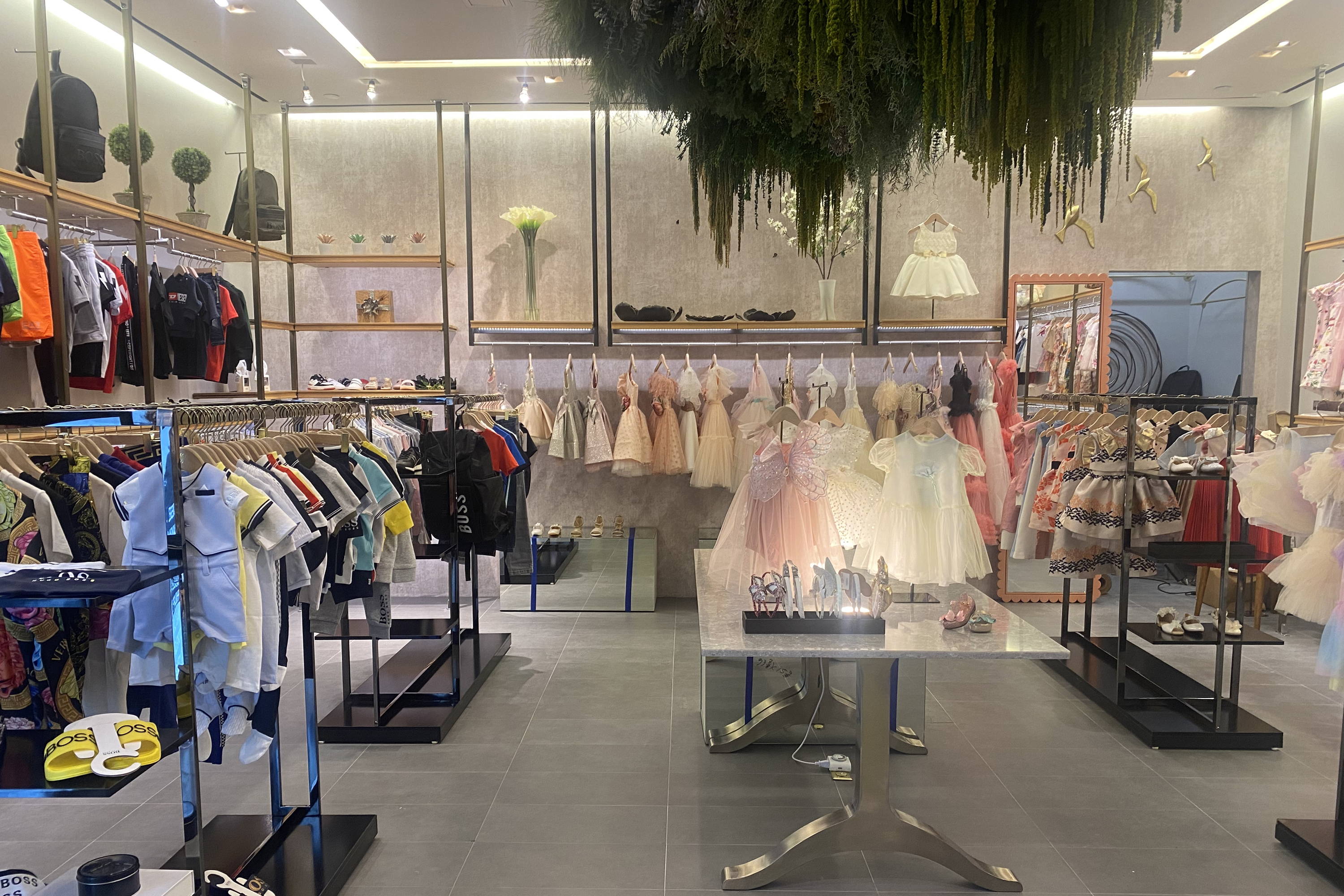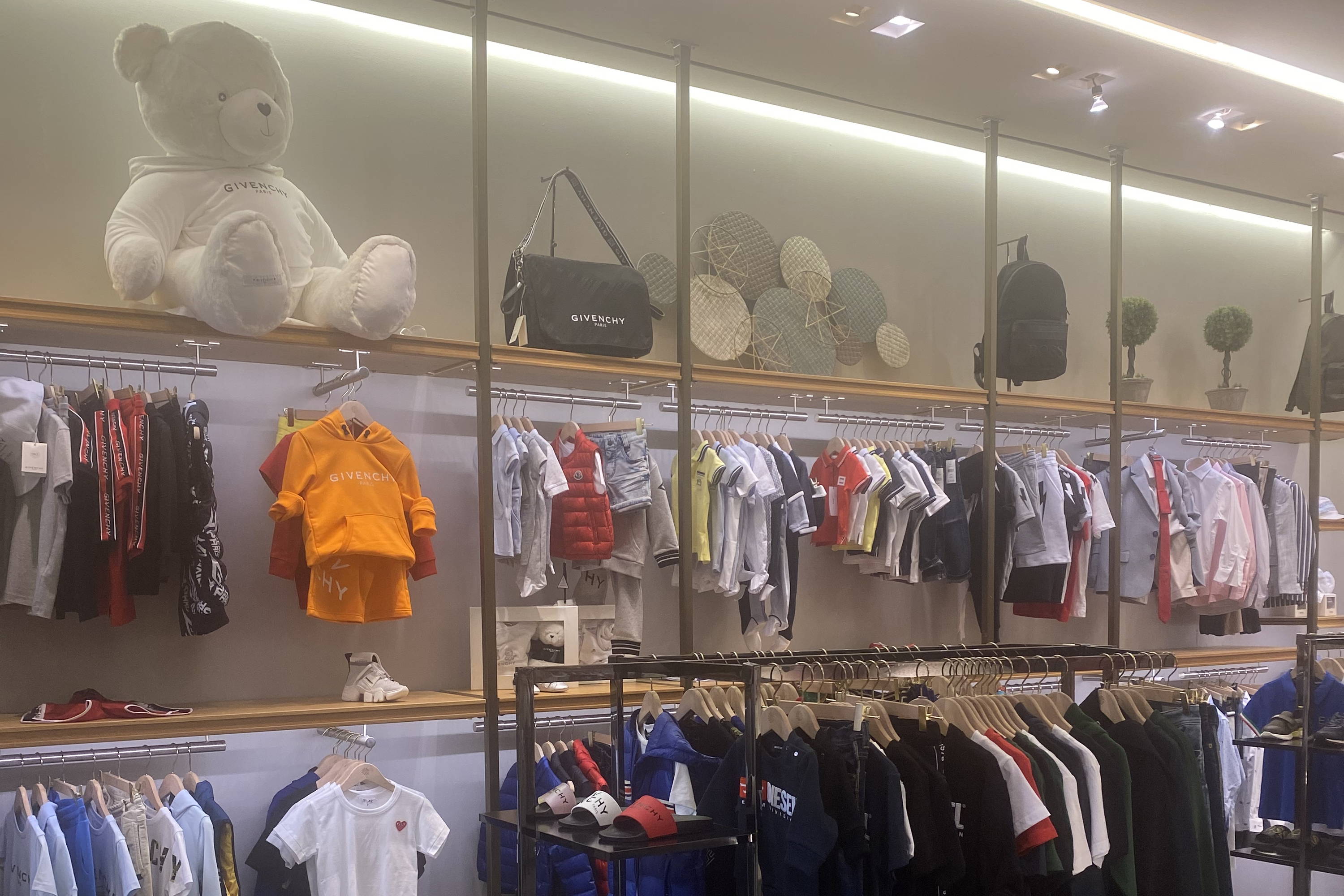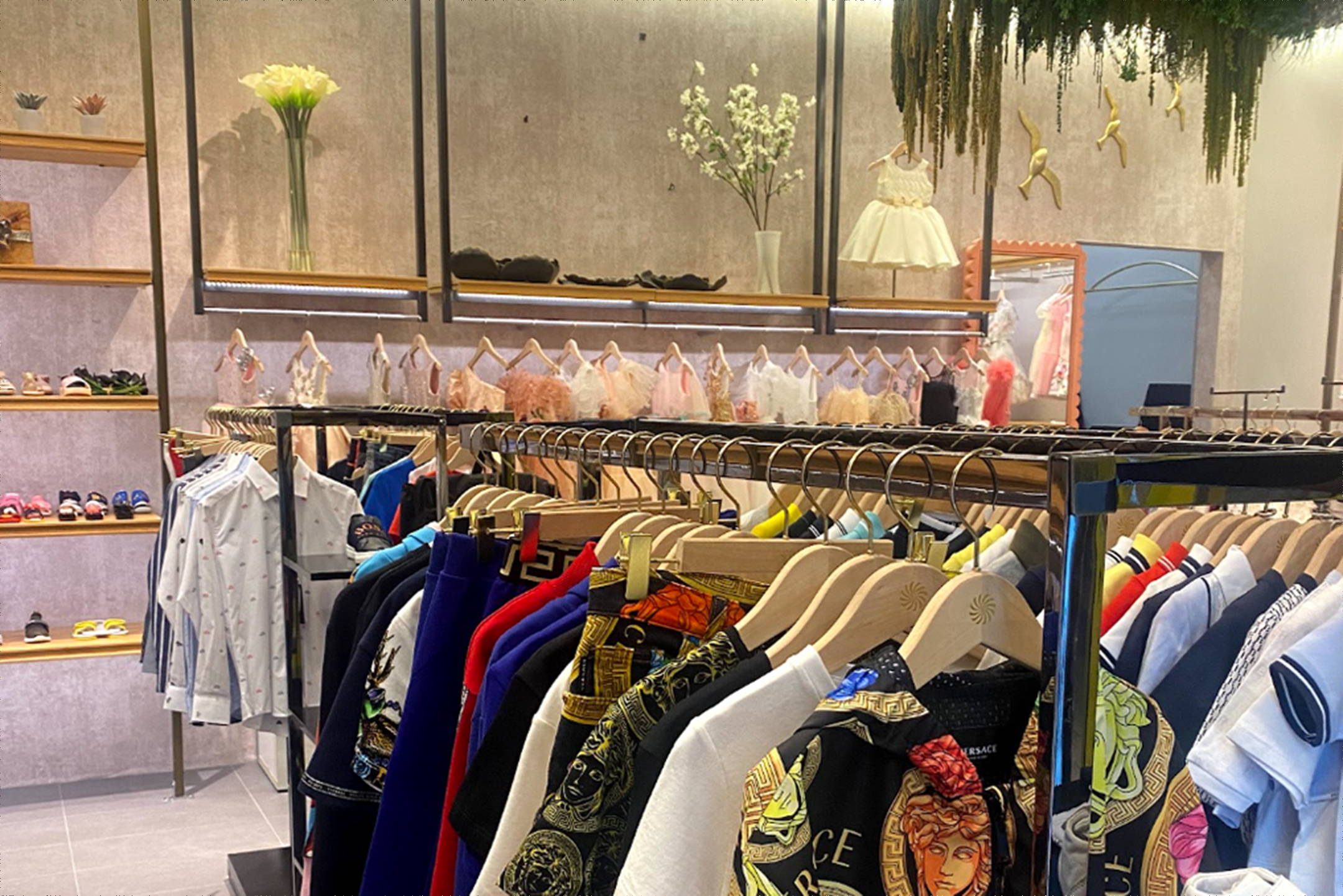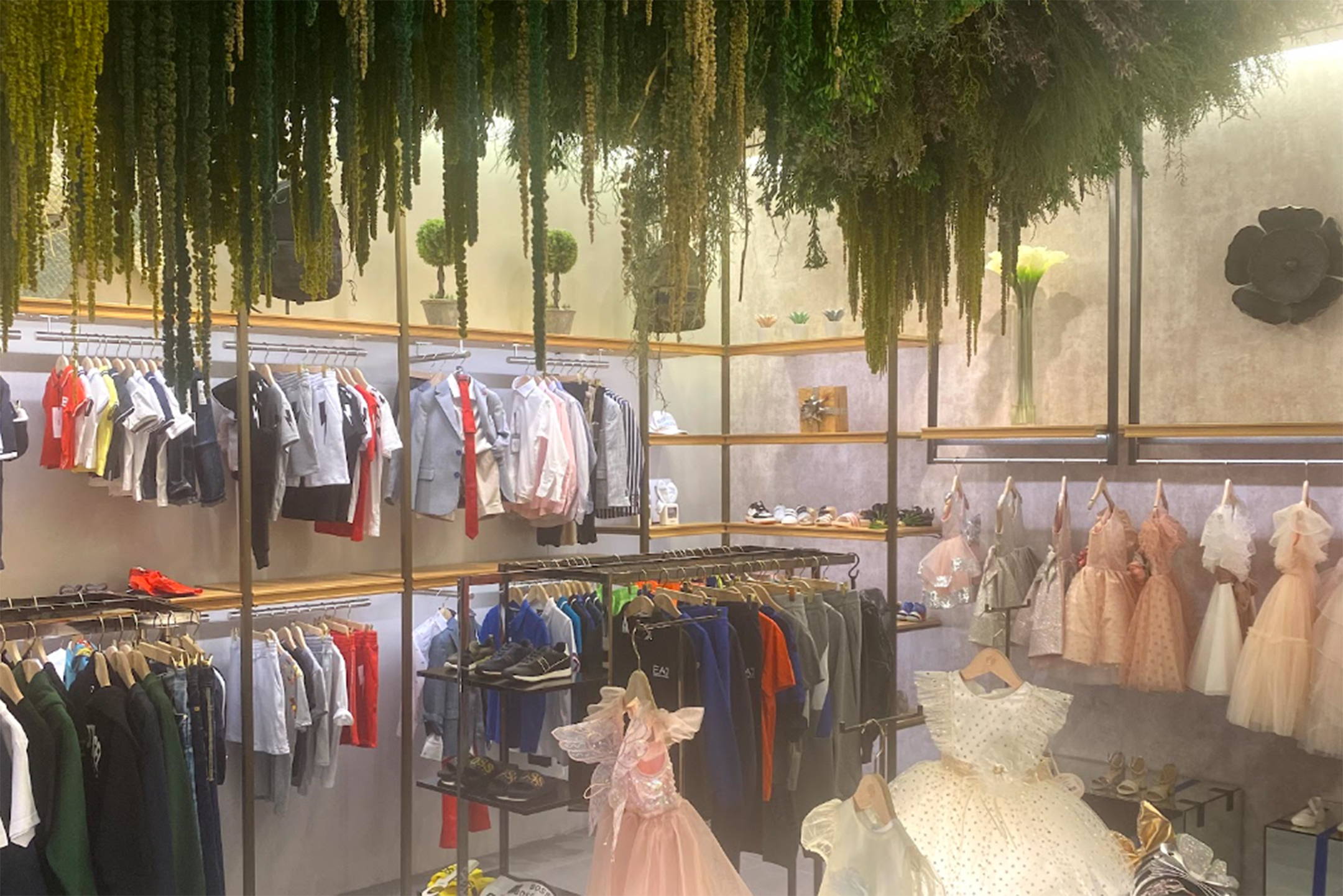 KIDS ATELIER AT MIAMI DESIGN DISTRICT
VISIT US:
140 Northeast 39th Street Suite PC110, Miami, FL 33137
HOURS:
Sunday - Friday
11AM - 8PM
Saturday
12PM - 6PM
CONTACT US:
(786) 558-7599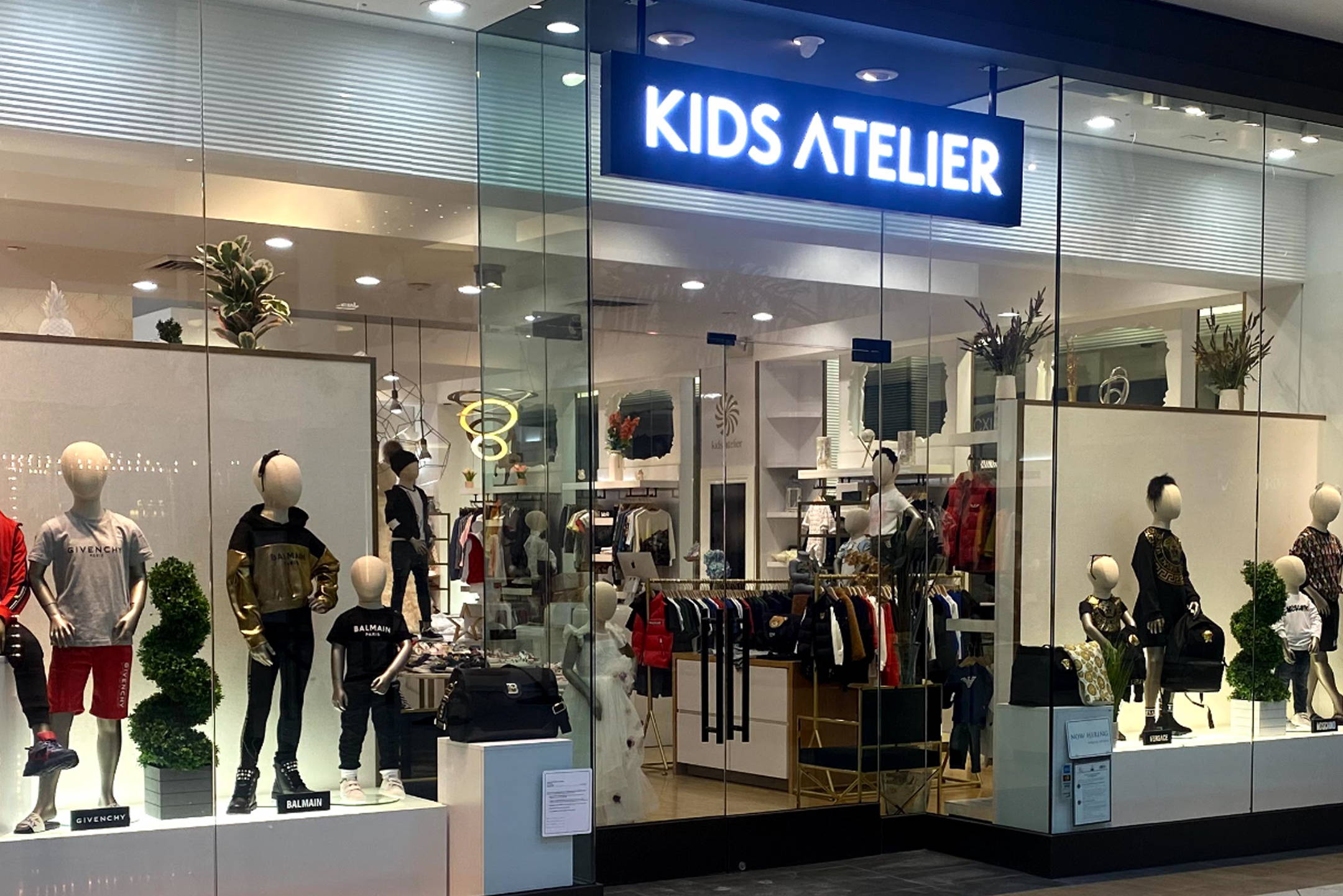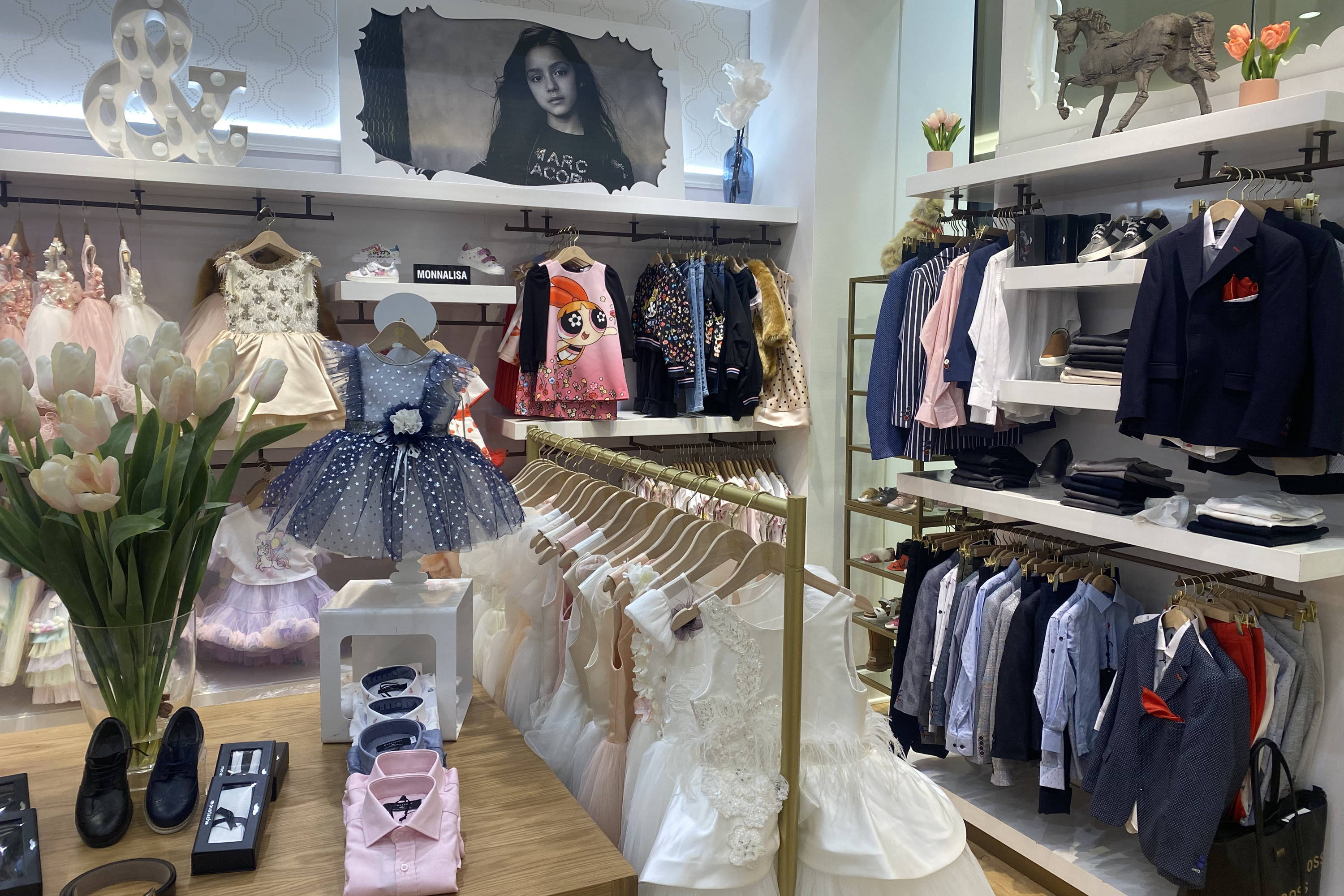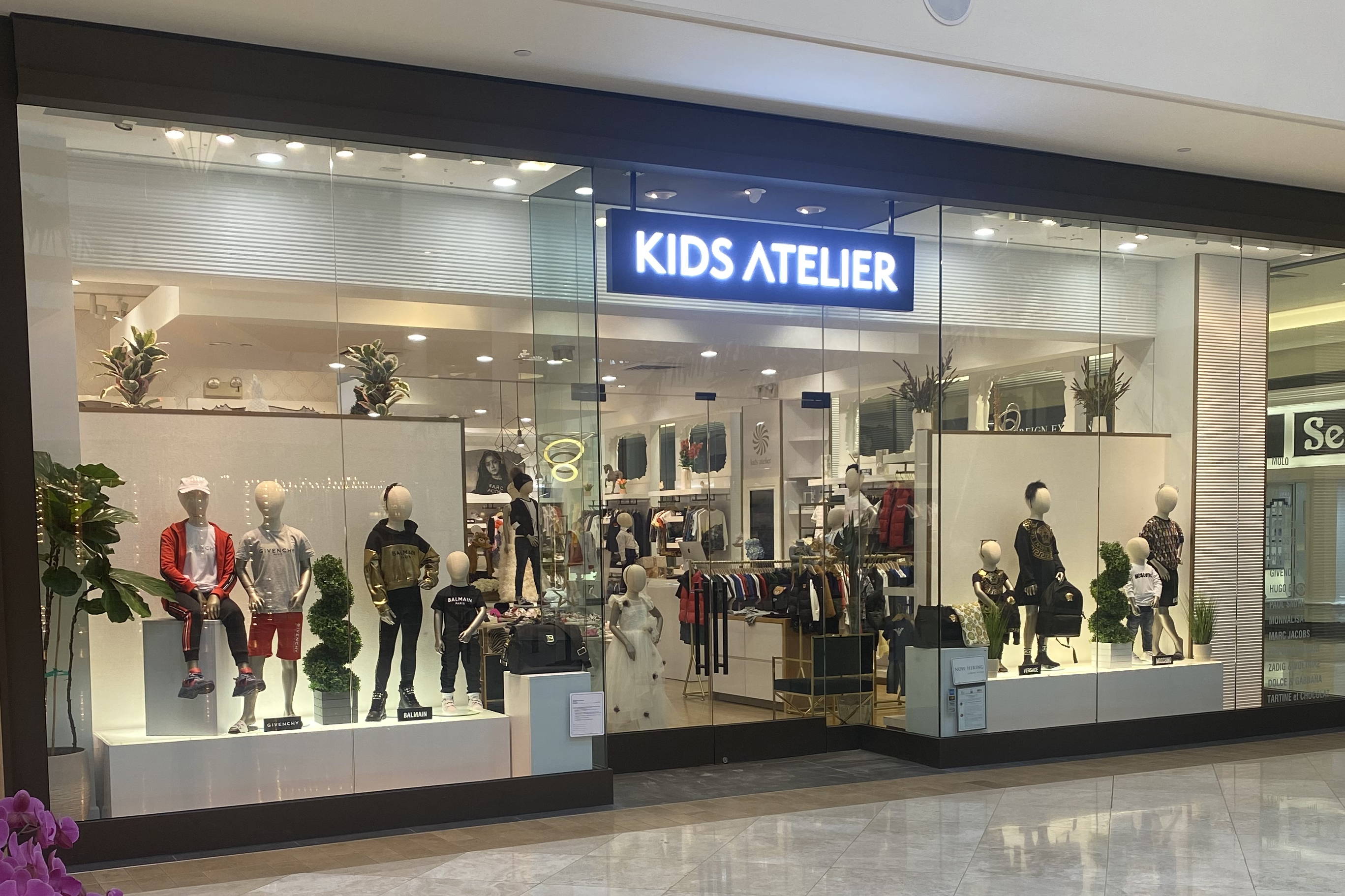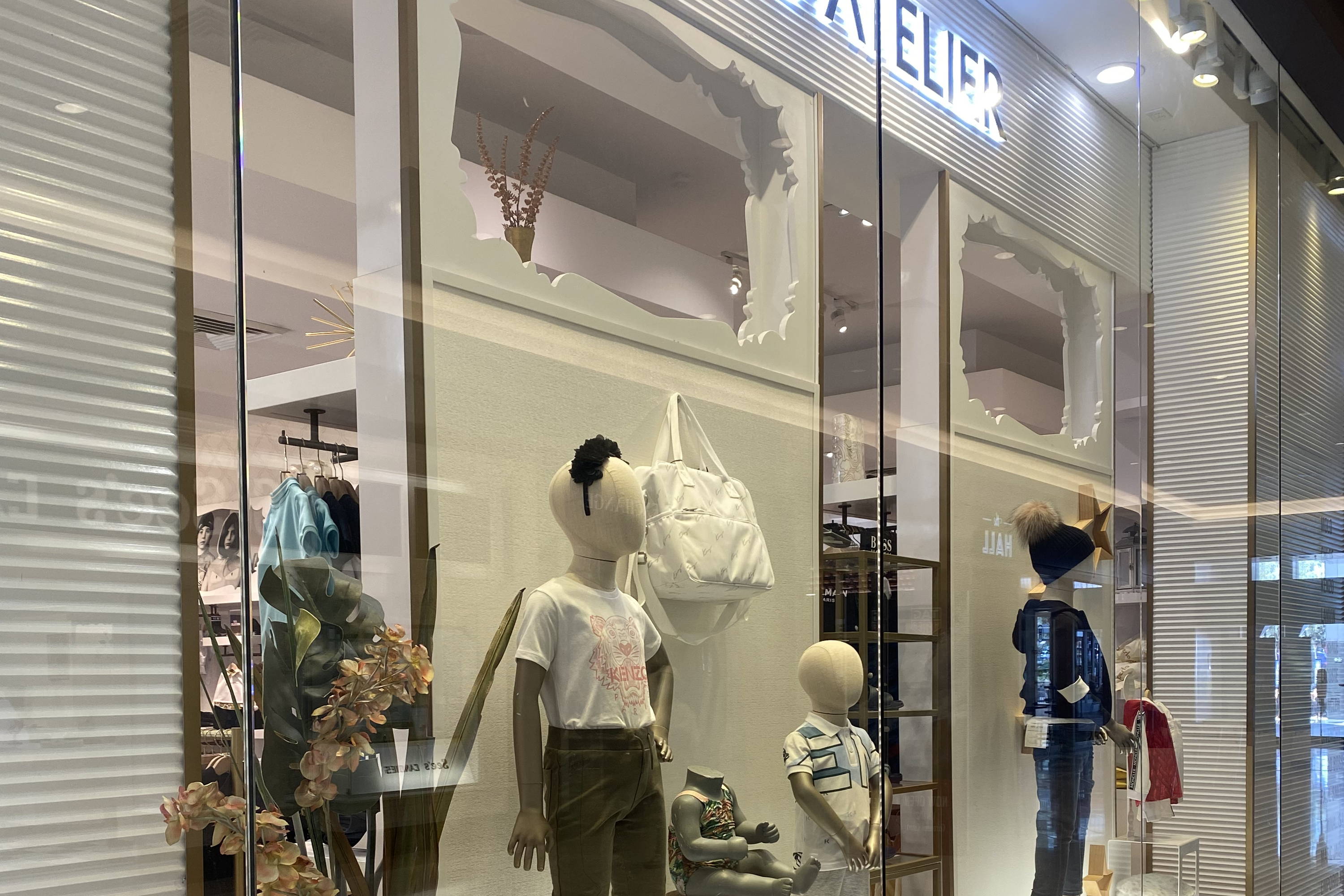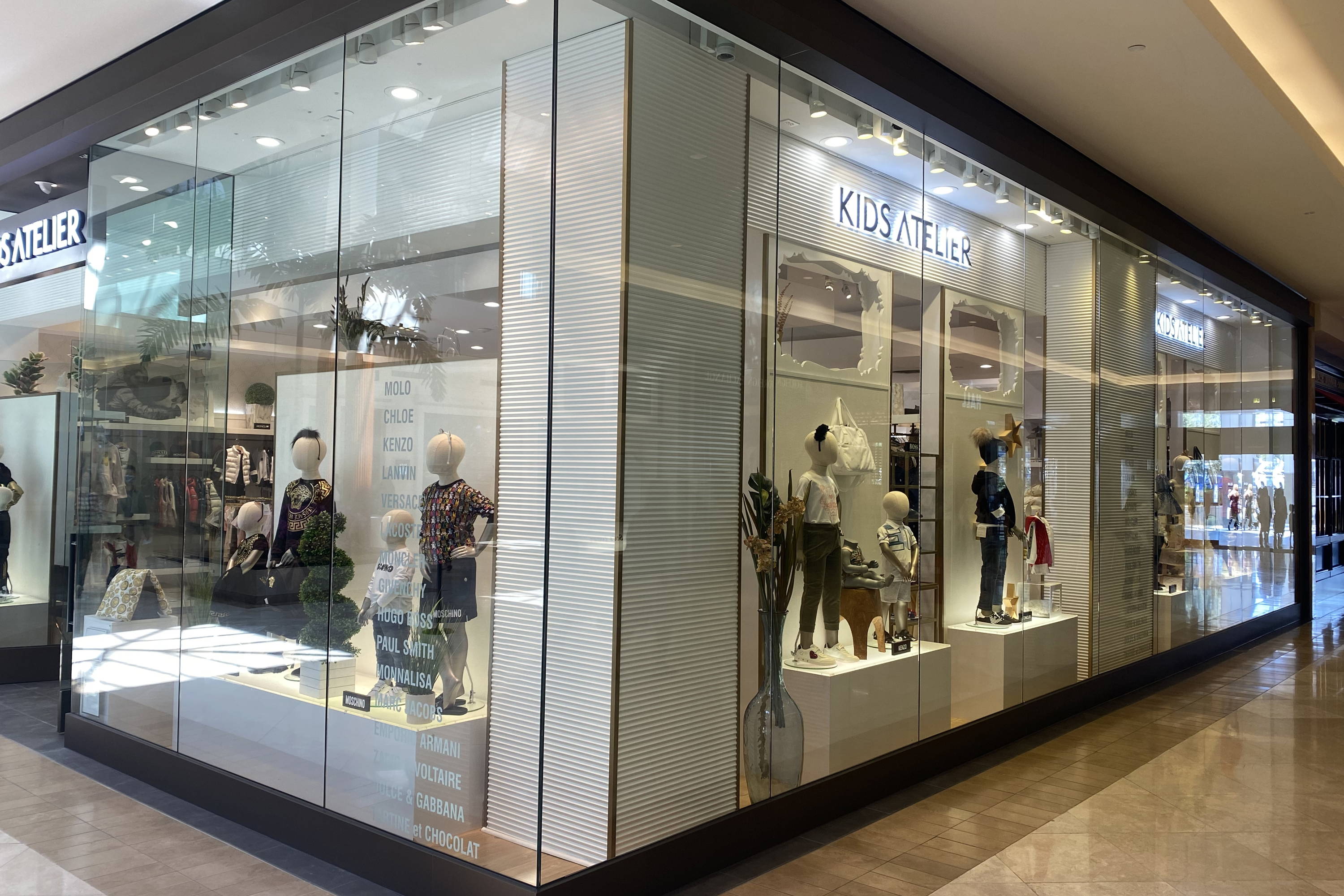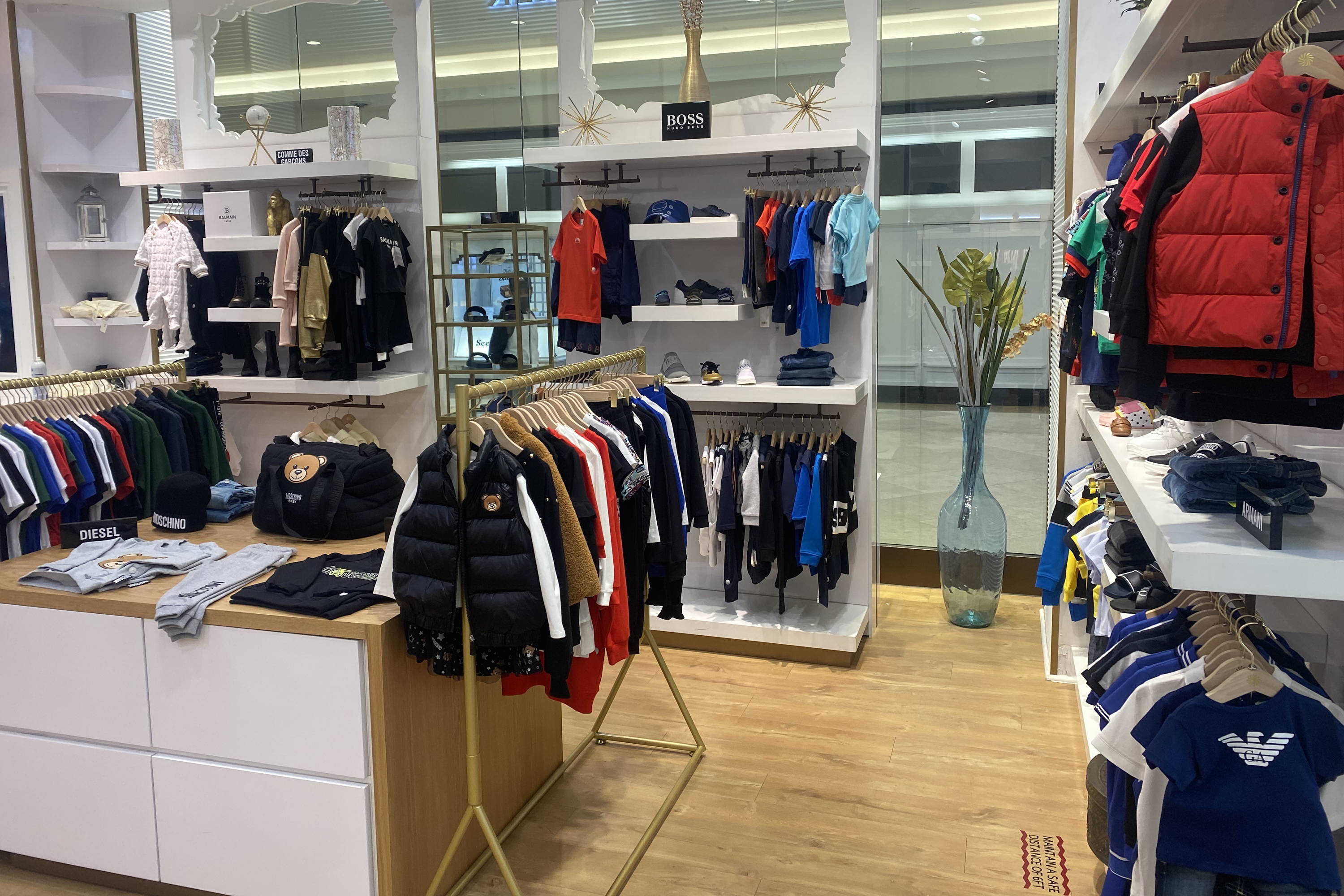 KIDS ATELIER AT SOUTH COAST PLAZA
VISIT US:
3333 S Coast Dr. #1018, Costa Mesa, CA 92626
HOURS:
Monday - Saturday
11AM - 8PM
Sunday
11AM - 7PM
CONTACT US:
714.988.2825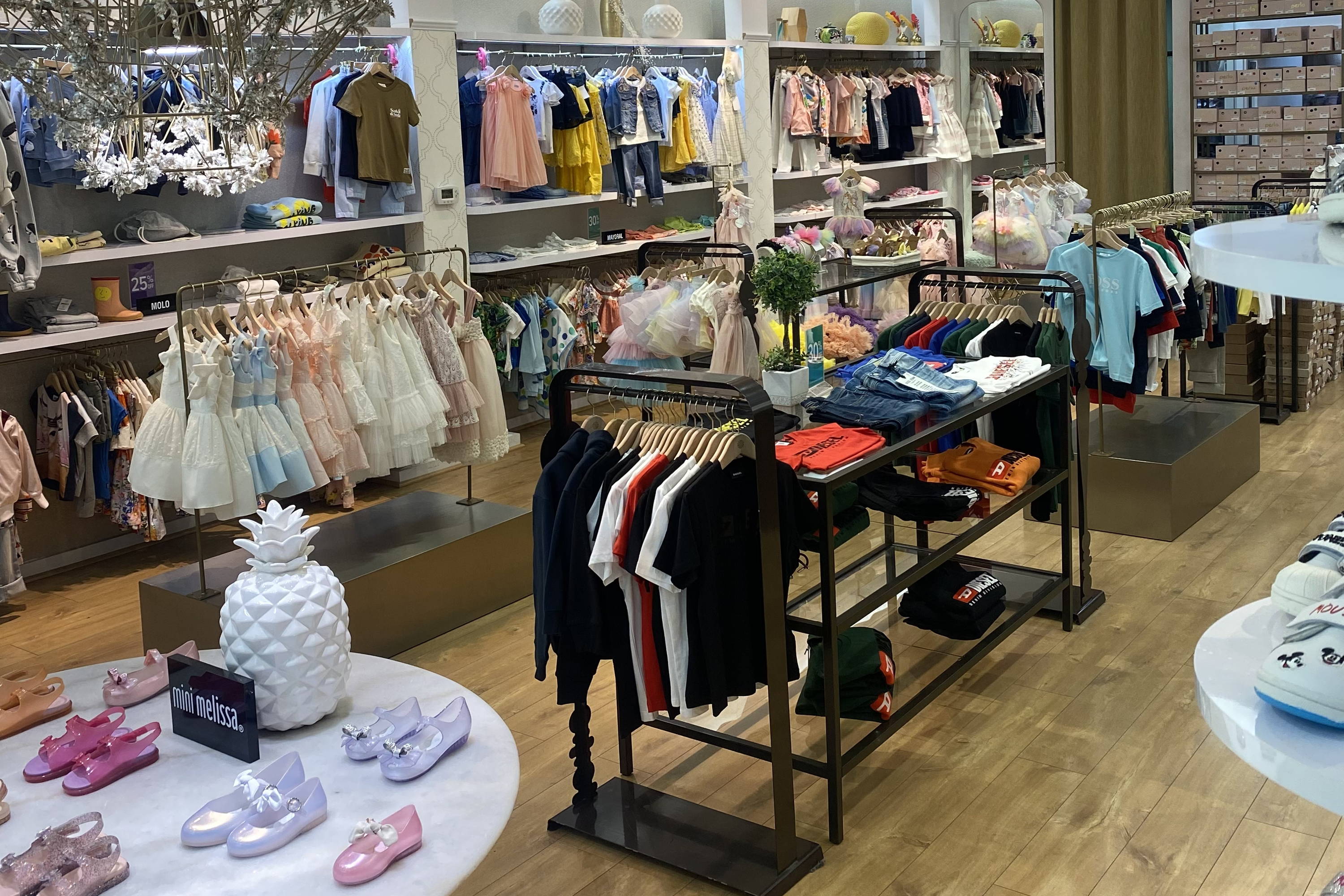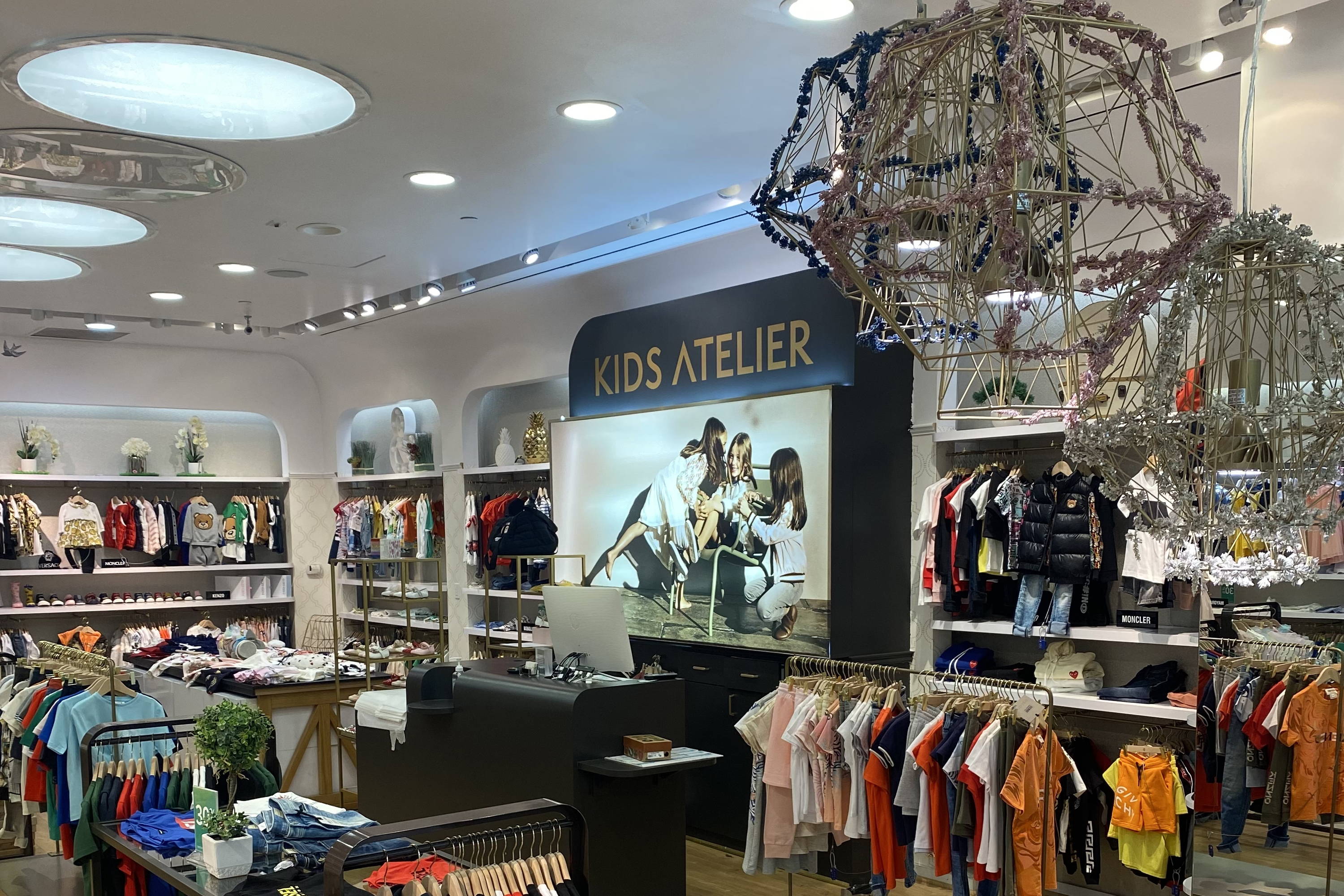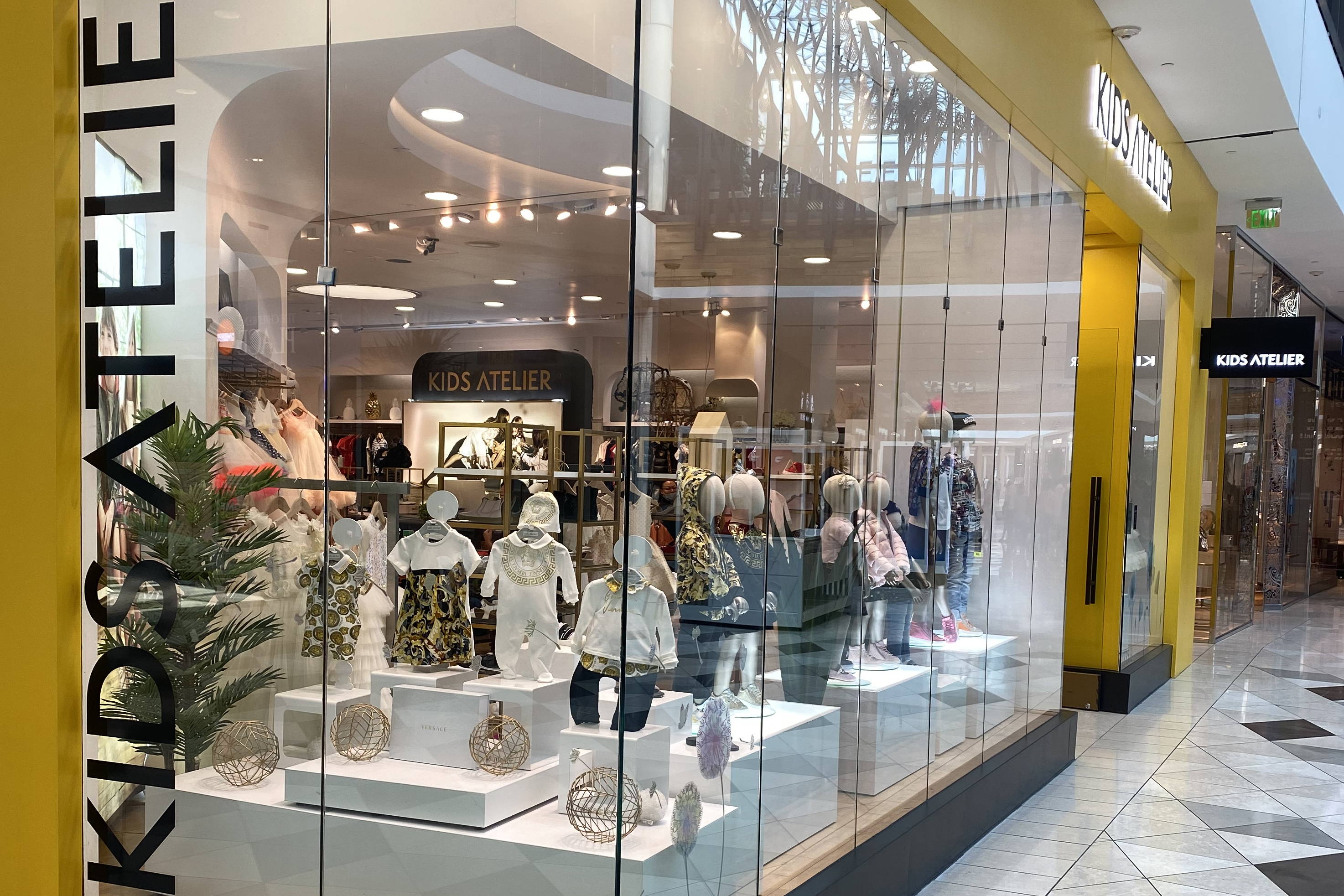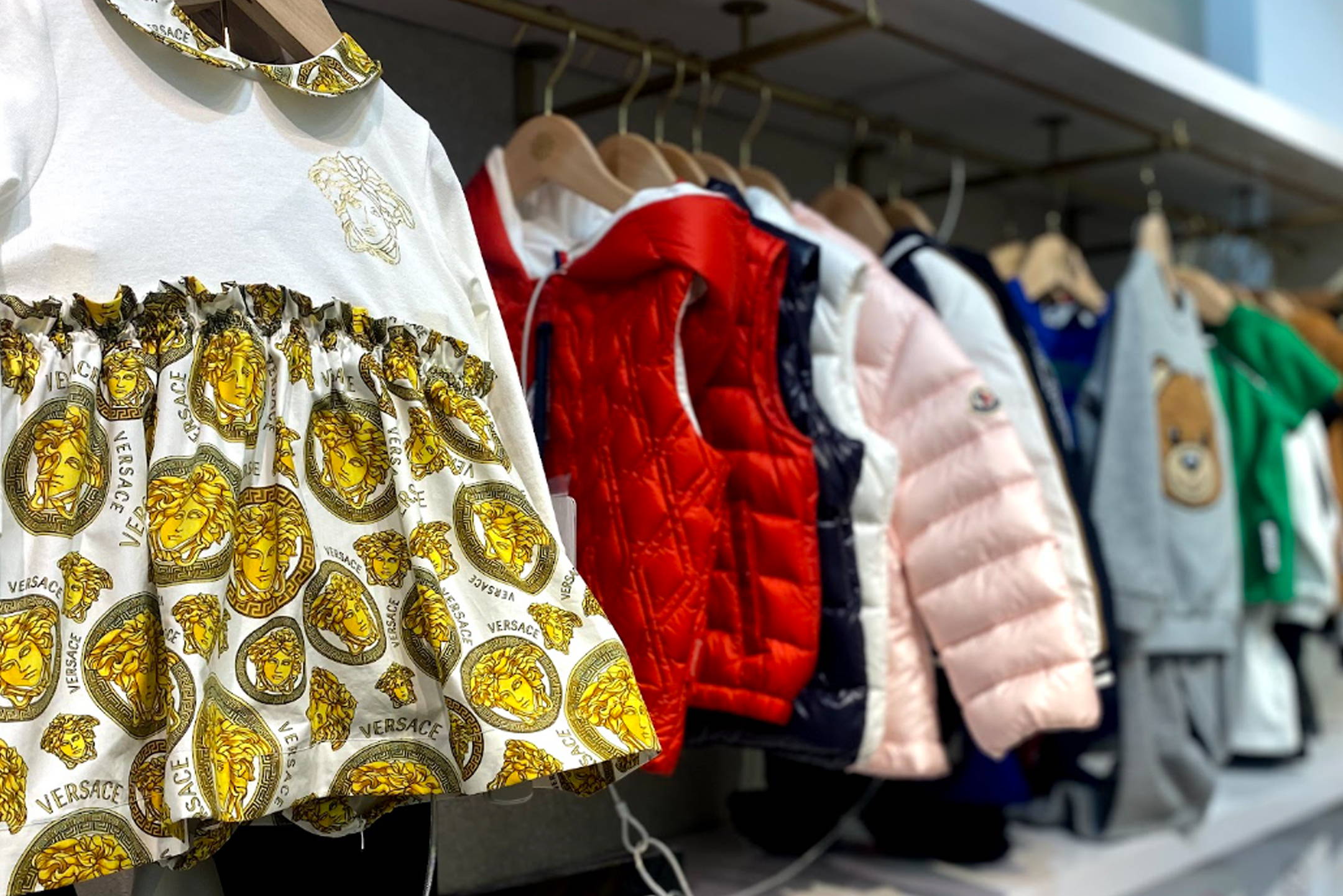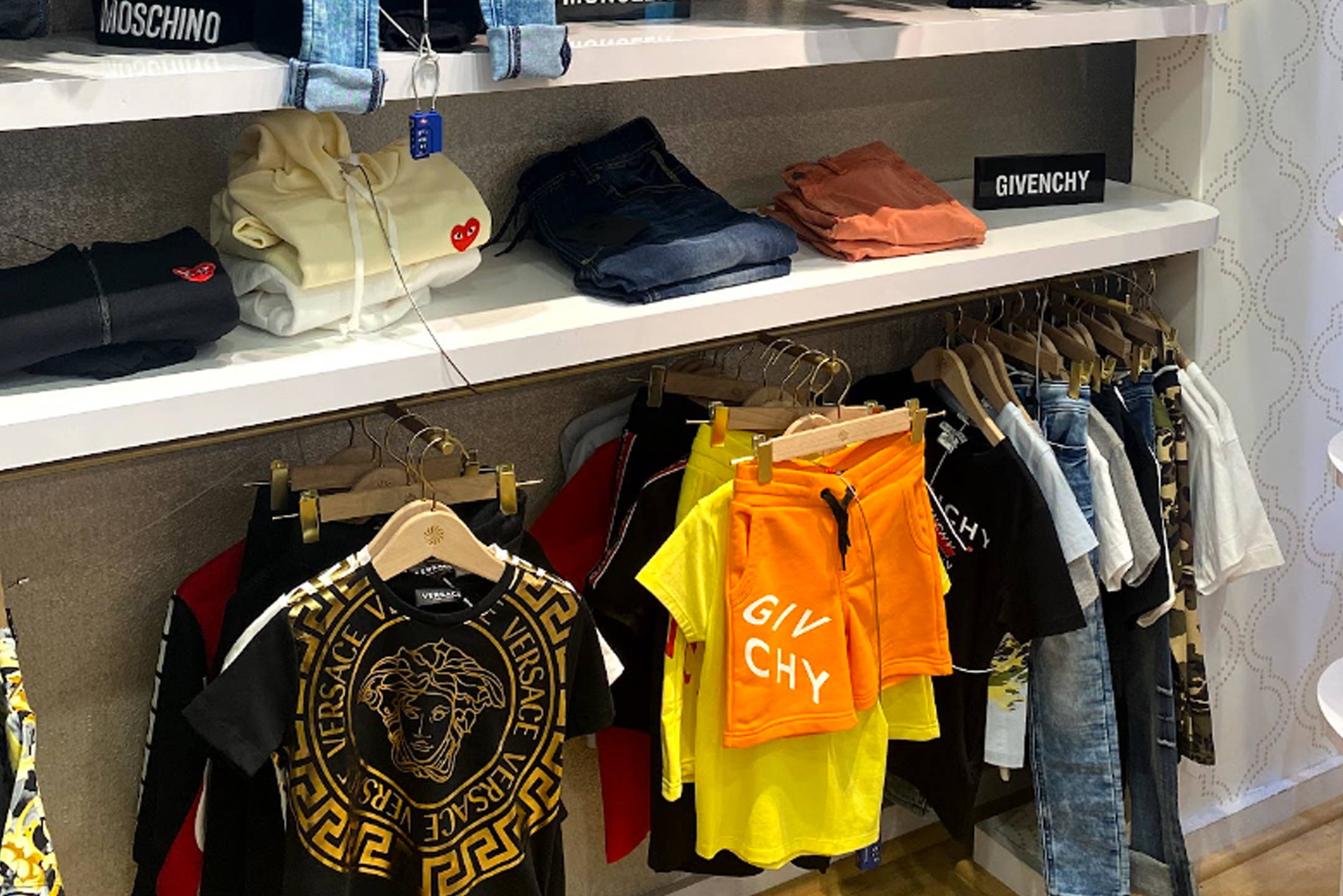 KIDS ATELIER AT VALLEYFAIR MALL
VISIT US:
2855 Stevens Creek Blvd #1335, Santa Clara, CA 95050
HOURS:
Sunday - Thursday
11AM - 7PM
Friday - Saturday
11AM - 8PM
CONTACT US:
(408) 984-5400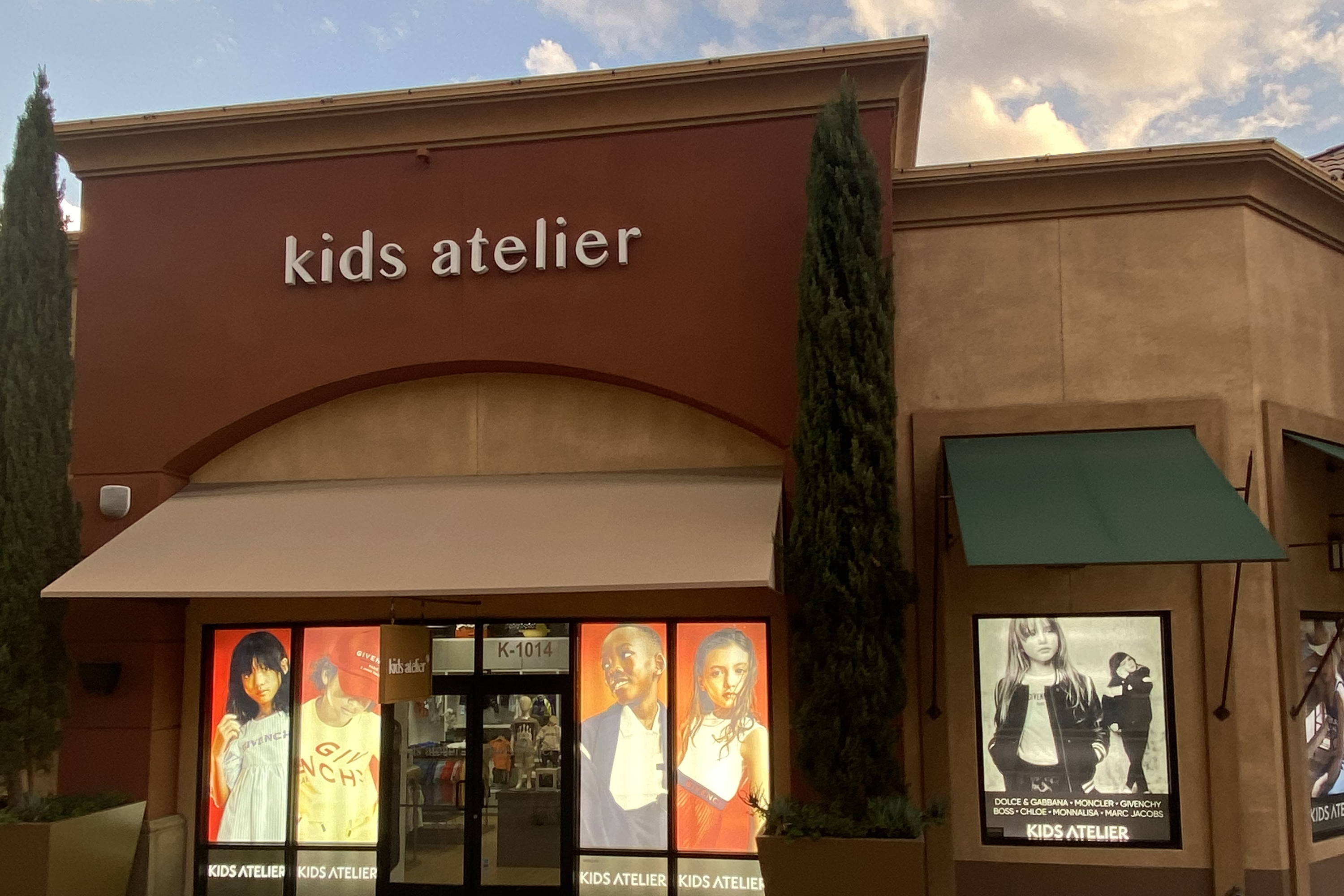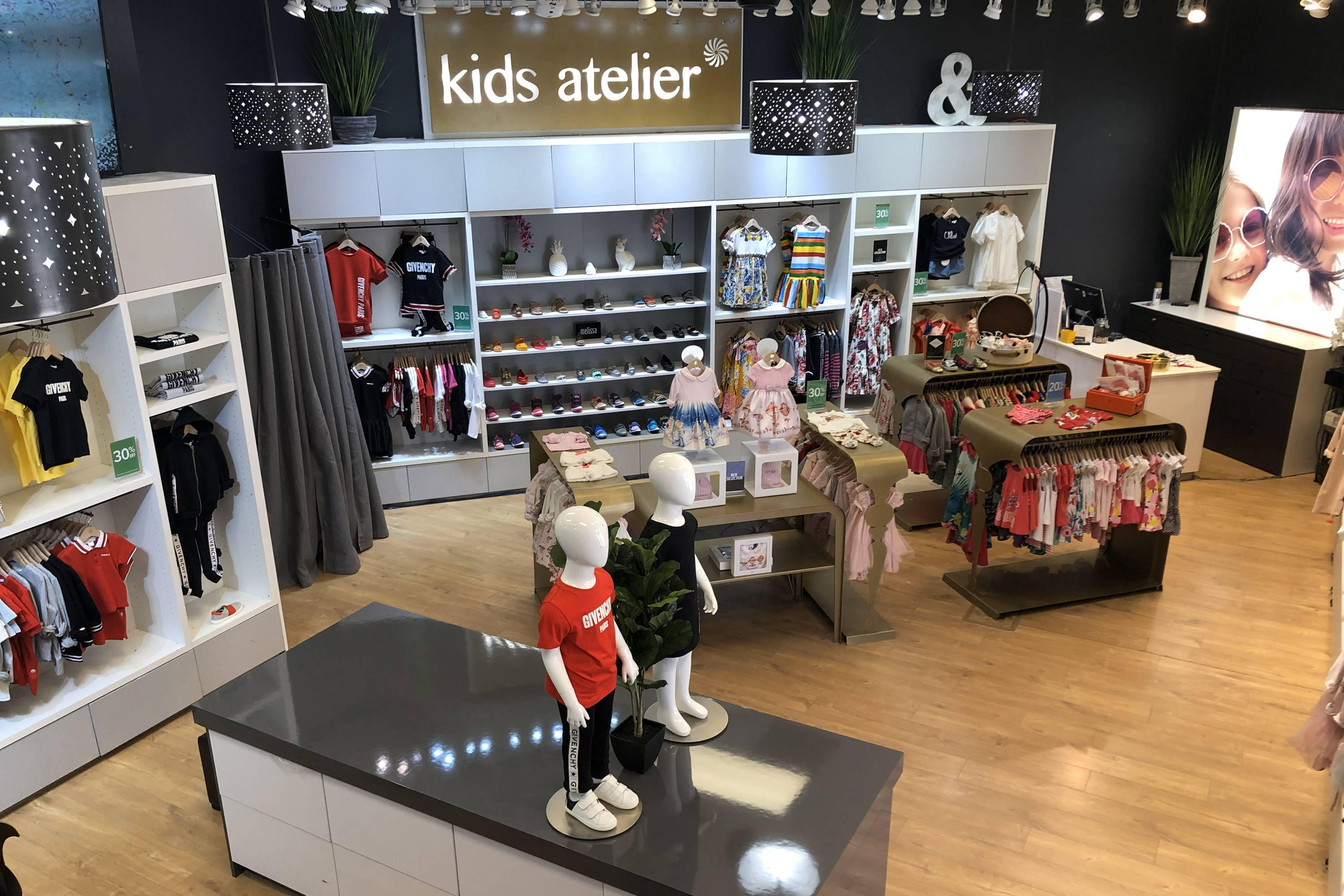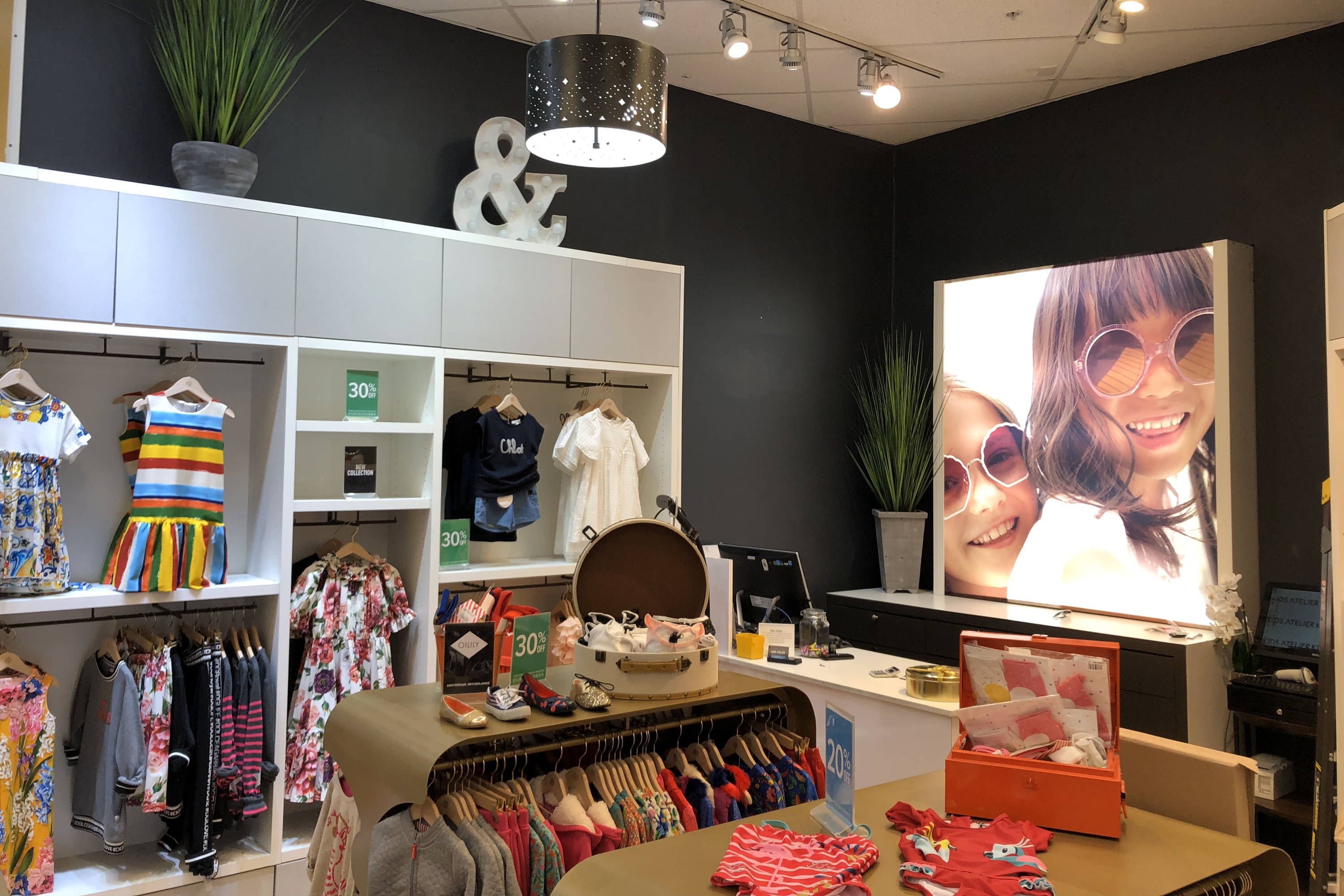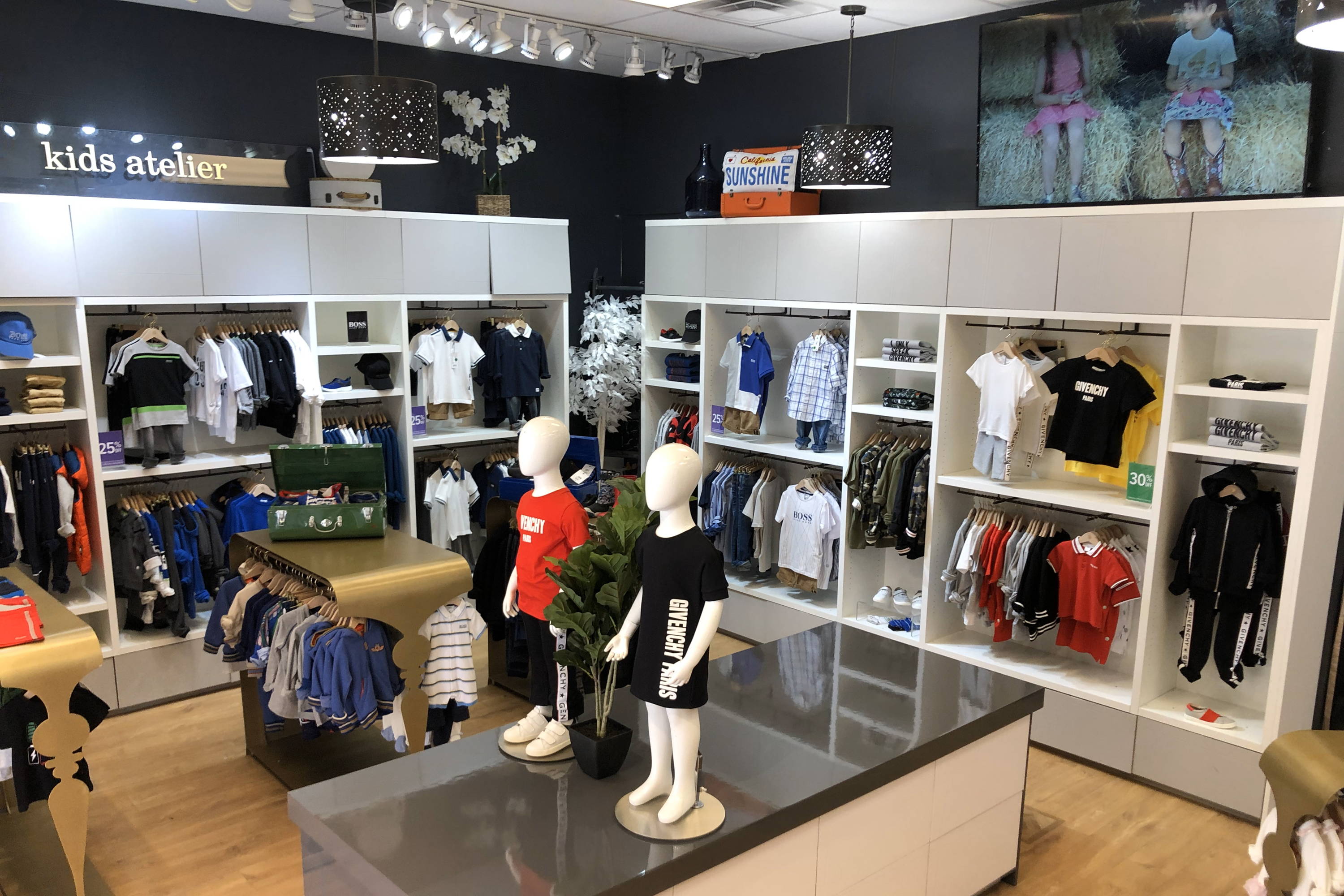 KIDS ATELIER DESERT HILLS
VISIT US:
48400 Seminole Dr. #1014, Cabazon, CA 92230
HOURS:
Monday - Sunday
11AM - 7PM
CONTACT US:
(951)922-8600